Yeelight Smart Lightstrip PLUS 2M Extension Pack LED RGB Color Work GoogleAssi MIJIA
Main Features:
✅ Smart Remote Control: the Yeelight Aurora works with platforms like Amazon Alexa and Google Assistant, home kit, and can be conveniently integrated with different smart home devices for easy APP control or voice control.
✅ Extendable & Flexible: Aurora is flexible to fit into any place of your home. Simply measure your space, cut the light strips to length, and stick into place-and easily extend length reach up to 10m with Yeelight extension kits.
✅ Dimmable & RGB Color Change: adjust the brightness, color temperature, and select among 16 million colors to create the perfect lighting scenes.
✅ Automation & Customization: Create customized lighting scenes for every occasion in your home, program interactive effects, and even synchronize lights to your music. Easily automate multiple Aurora throughout your home with smart group controls, timers, brightness, and color temperature adjustment, and can be easily controlled anytime, anywhere with the Yeelight smartphone app.
✅ Easy to install & Use: can be bent and attached to most surfaces with adhesive tape at the backside. Aurora can be used to add tasteful accents throughout your home, including your cabinet, ceiling, dining room, bedroom, kitchen, patio, and living room. They're especially great for adding decor for holidays, parties, and special events.
Specifications
Name: Yeelight Aurora Lightstrip Plus
Rated Input: 100-240V~50/60Hz 0.17A(2m)
100-240V~50/60Hz 0.6A(10m)
Rated Power 7.5W (2m)
24W (10m)
Wifi Connection: WI-FI IEEE 802.11 b/g/n 2.4GHZ
System Support: Android 4.4 or ios 8.0 or above
Frequency Band: 2400MHz-2483.5MHz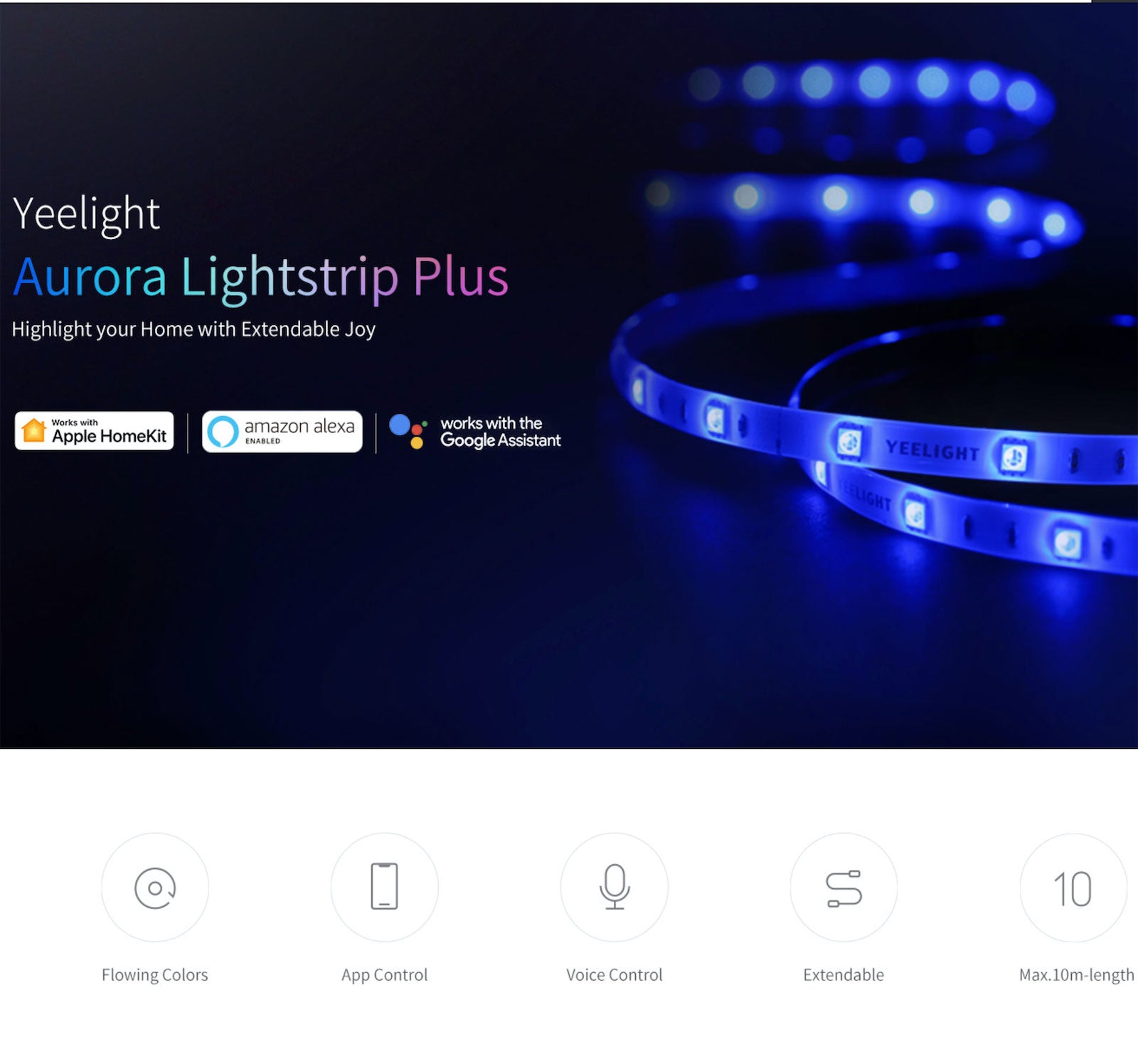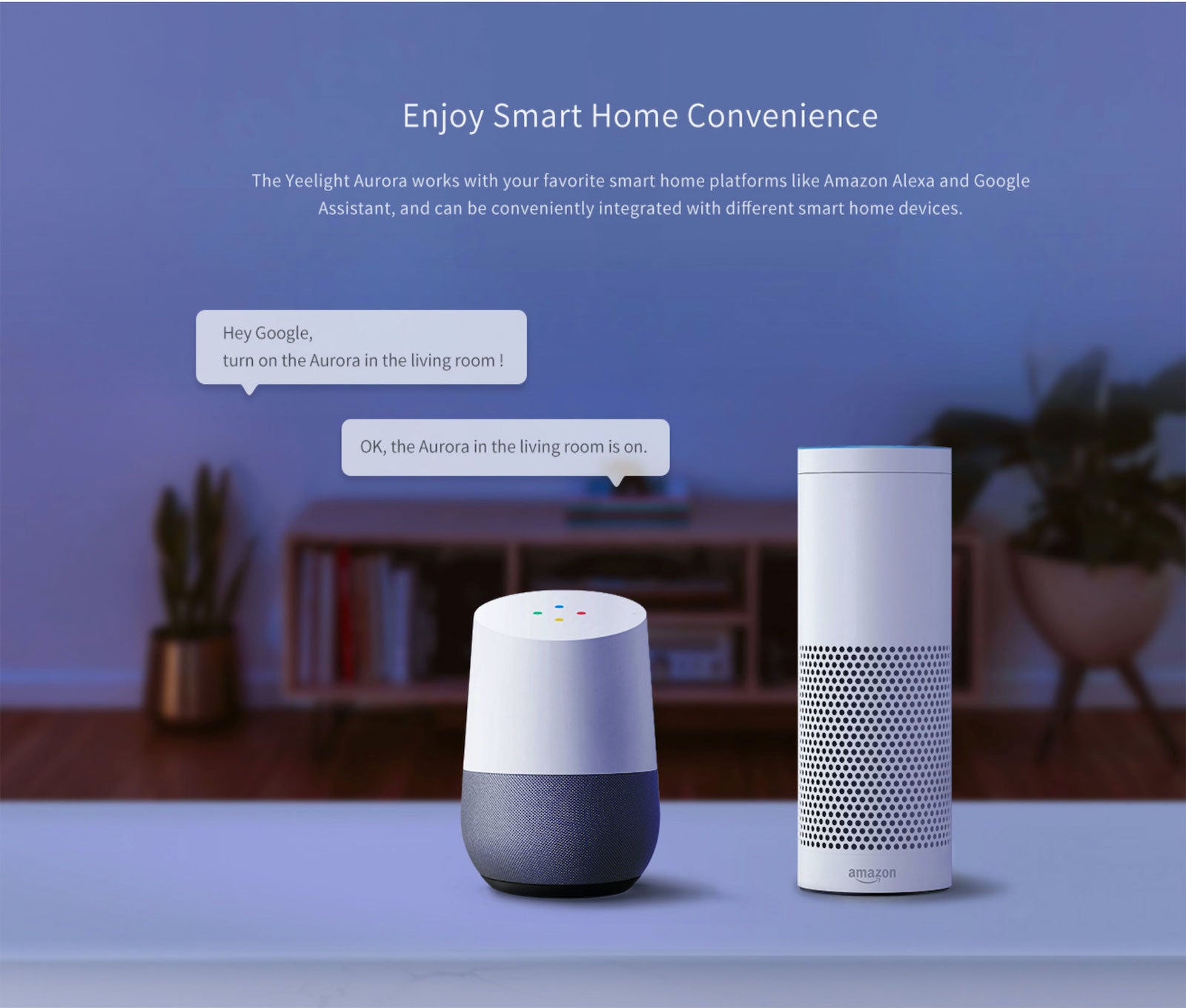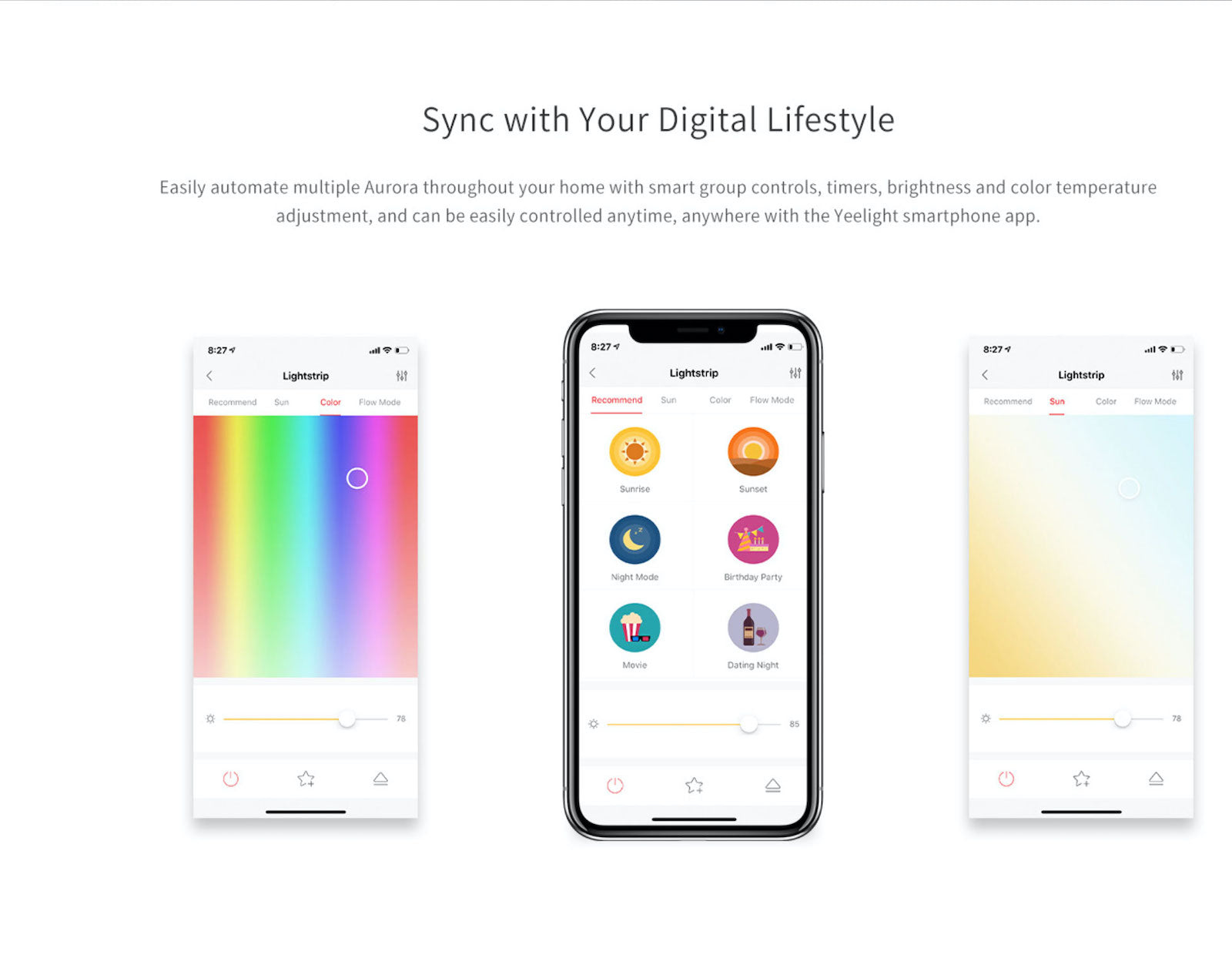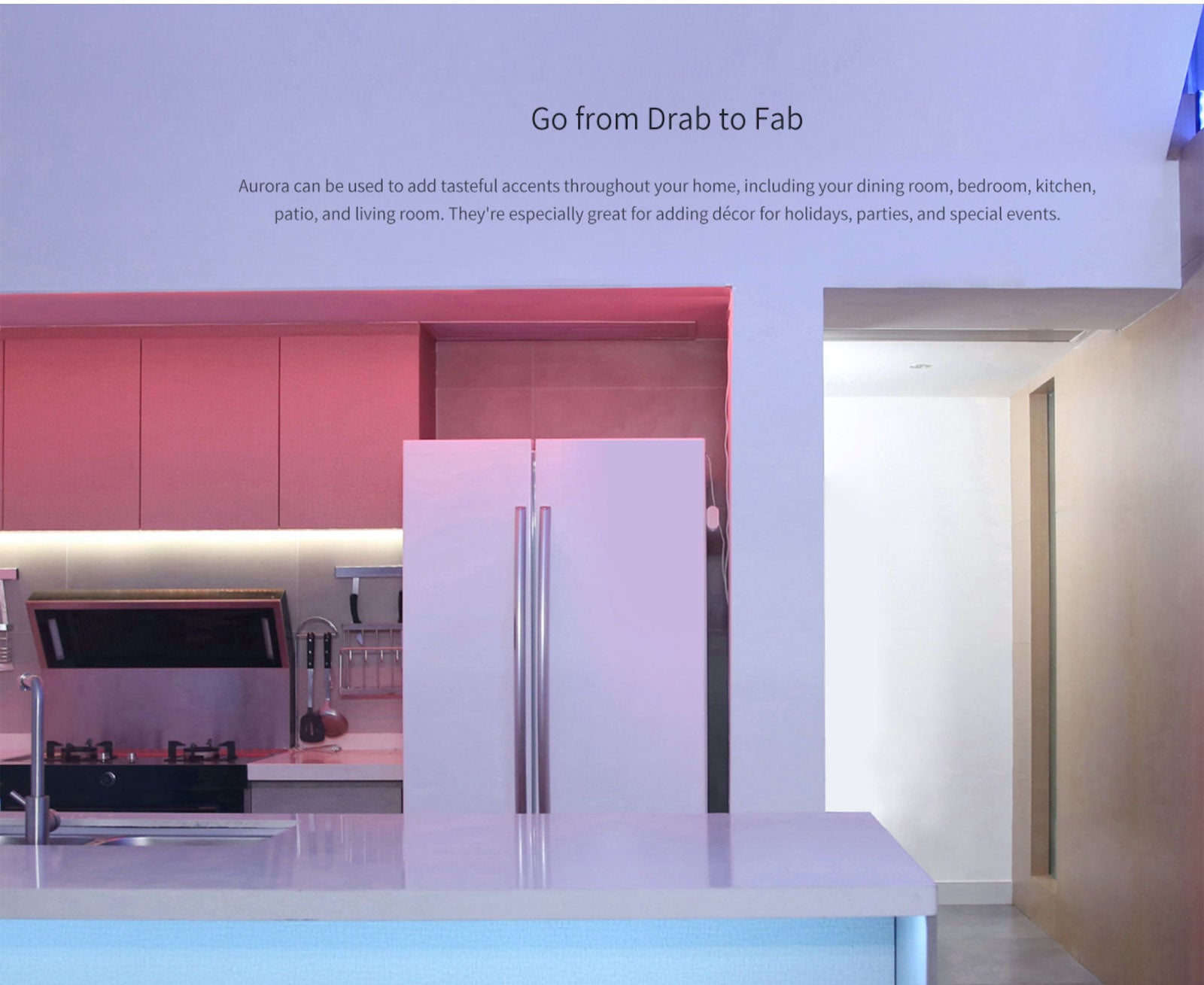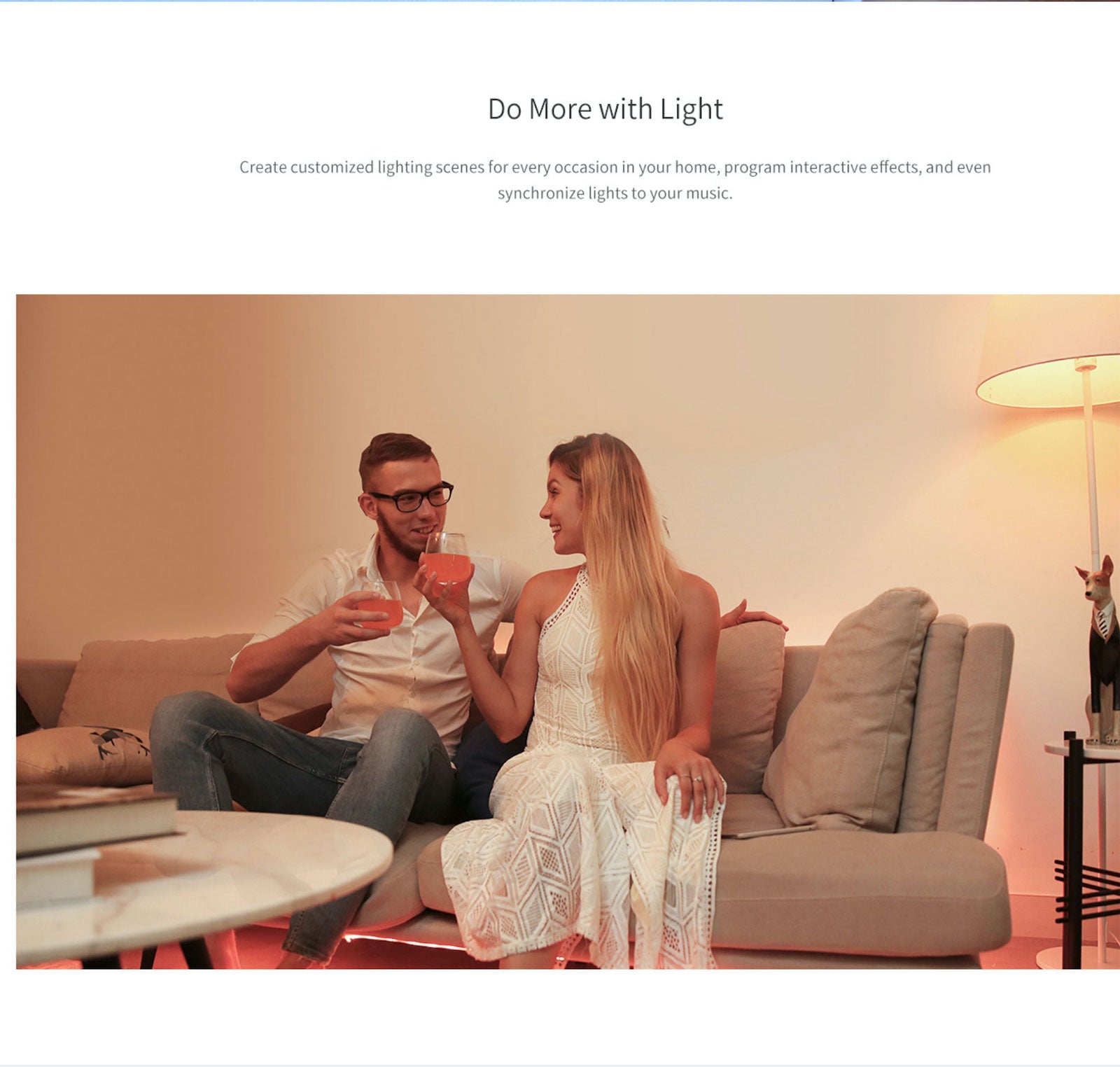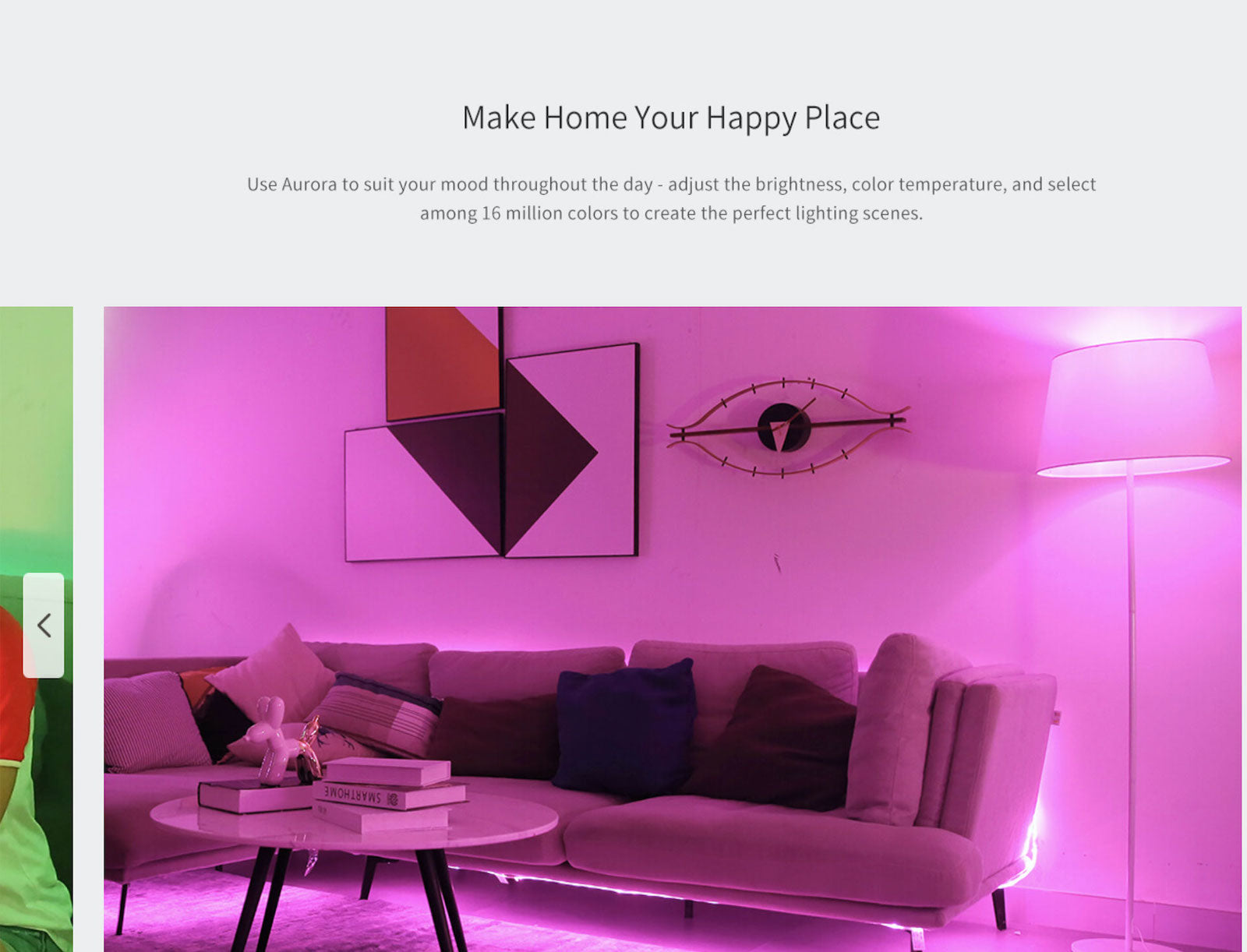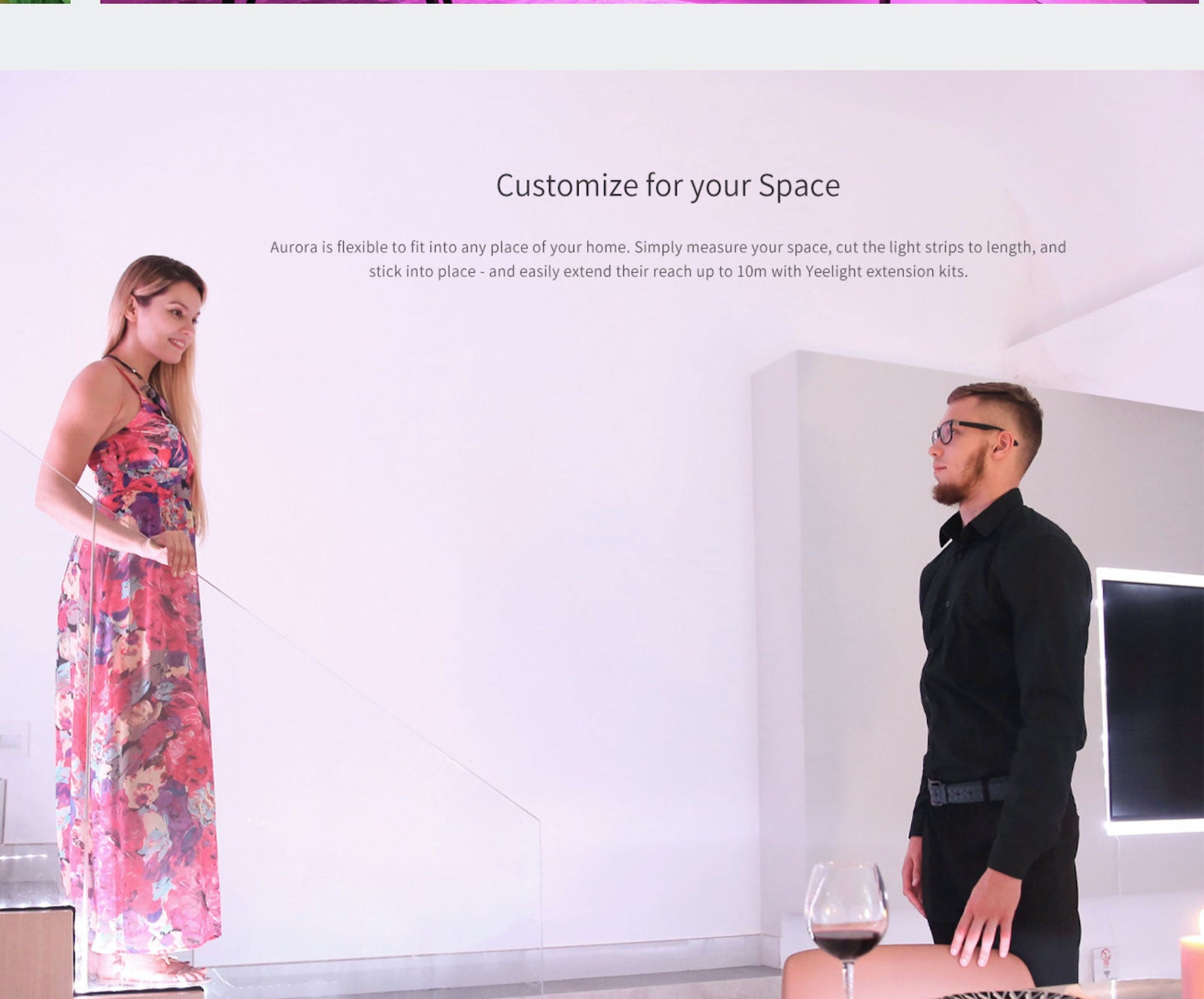 Q:Are these genuine products with good qualities?
A: Yes, all of our products are genuine Products directly from Yeelight.
Q:Does the product have any kinds of warranty?
A: Limited Warranty applied, for more details, check it here: Warranty Policy
Q: How are the shipping rate calculated?
A: The shipping rate is calculated base on the weight of the shipment. It will be automatically calculated when the order is placed. For more details about how it calculates, check it here: Shipping Policy