Yeelight Smart Motion Sensor LED Night Light Wireless Rechargeable Lamp
273 sold.
Only 27 remain.
Features:
           ✅Suitable for toilet, restroom, bathroom, children room, toddler nursery home.
Yeelight Australia Official
AU STOCK
Illuminate the night through your movements.
Three operation modes | USB Rechargeable | 120-day battery life | Light and Motion Sensors
Clean, elegant design for easy-to-match aesthetics
The white exterior and flower petal light bulb design creates a simplistic aesthetic that can easily match any room. The nightlight glows a comfortable, soft warm light. The interior includes Fresnel lens and a light sensor.
120-day battery life with a single charge
With its high-quality 750mAh lithium battery, one single charge can last up to 120 days. Go about your busy lives without needing to stress about removing and charging the light frequently.
Hangable
Flip-up the back hook to hang on any place you desire; easily change its location with convenience.
Adhesive
Strong 3M adhesive backing supports a stable stick onto anywhere you desire. Stairs, cabinets, nightstands—an easy installation wherever you need it.
Magnetic
Magnetic backing allows you to easily stick onto the fridge or any magnetic surface.
Illuminates upon detecting your movements
Equipped with an infrared sensor, the motion sensor can detect the movement up to 5-7m (~16-23 feet) away with a span of up to 120-degrees. .
Constantly "On" mode for your lighting needs
Switch to the "On" mode for the light to be continuously on. Bring it with you as it helps you find things in the darkness without blinding your eyes with bright lights.
A soft, warm glow for your sleepy eyes and families
With a colour temperature of 2700K, this light emits a soft, warm glow. The gentle light won't disturb your deep-sleeping families, nor will it hurt your sleepy, sensitive eyes. The nightlight gently illuminates its surroundings without being overbearing.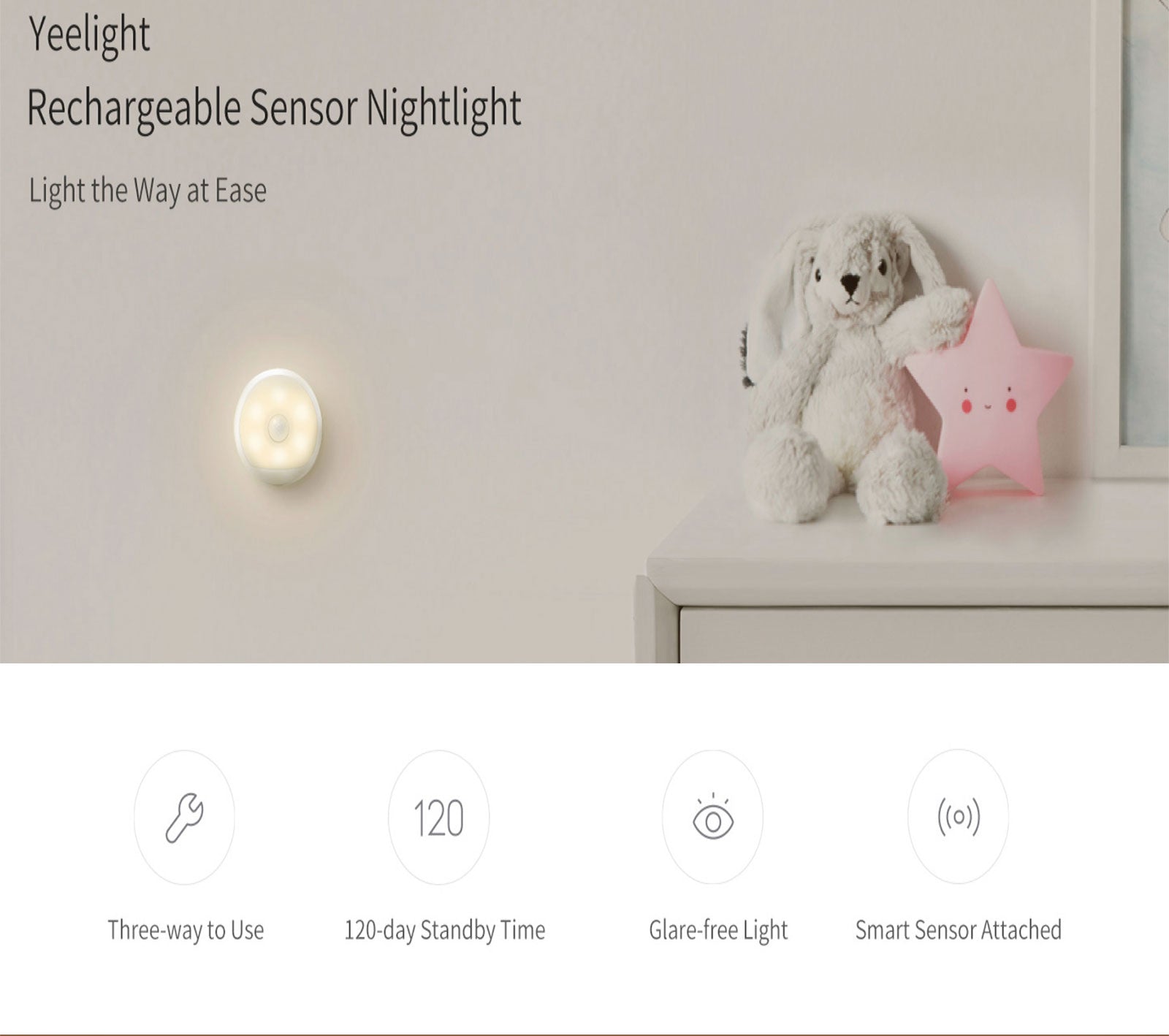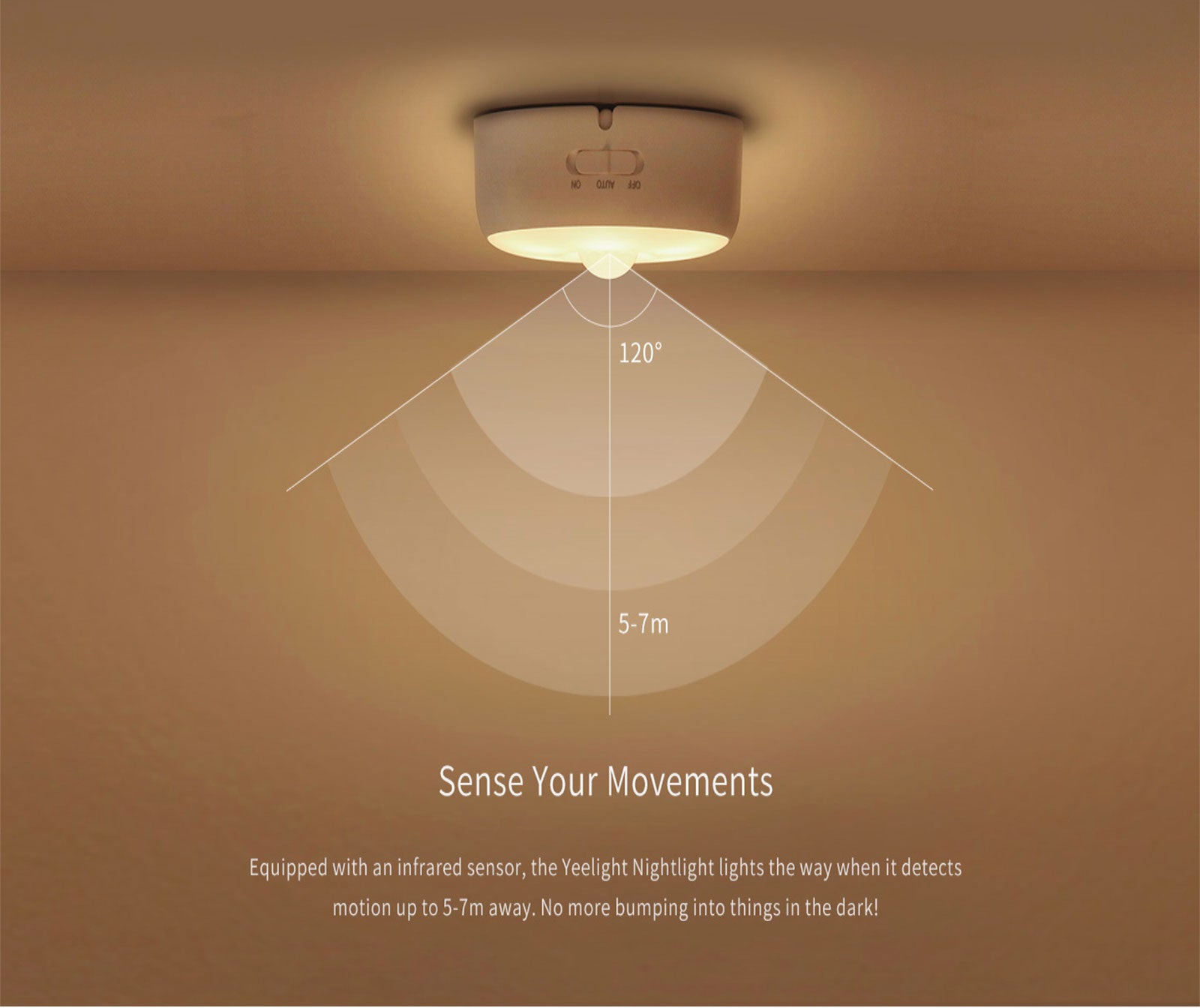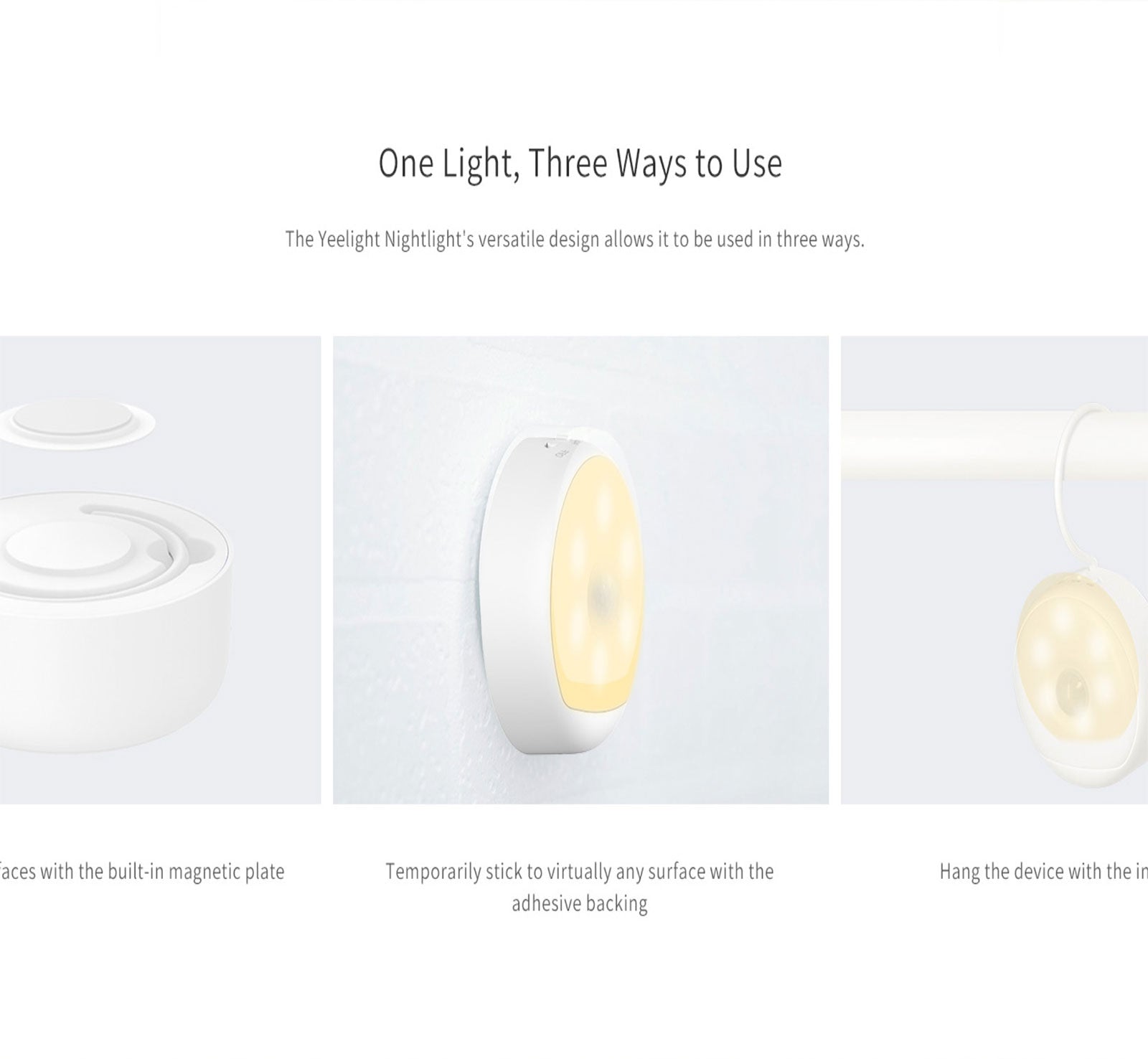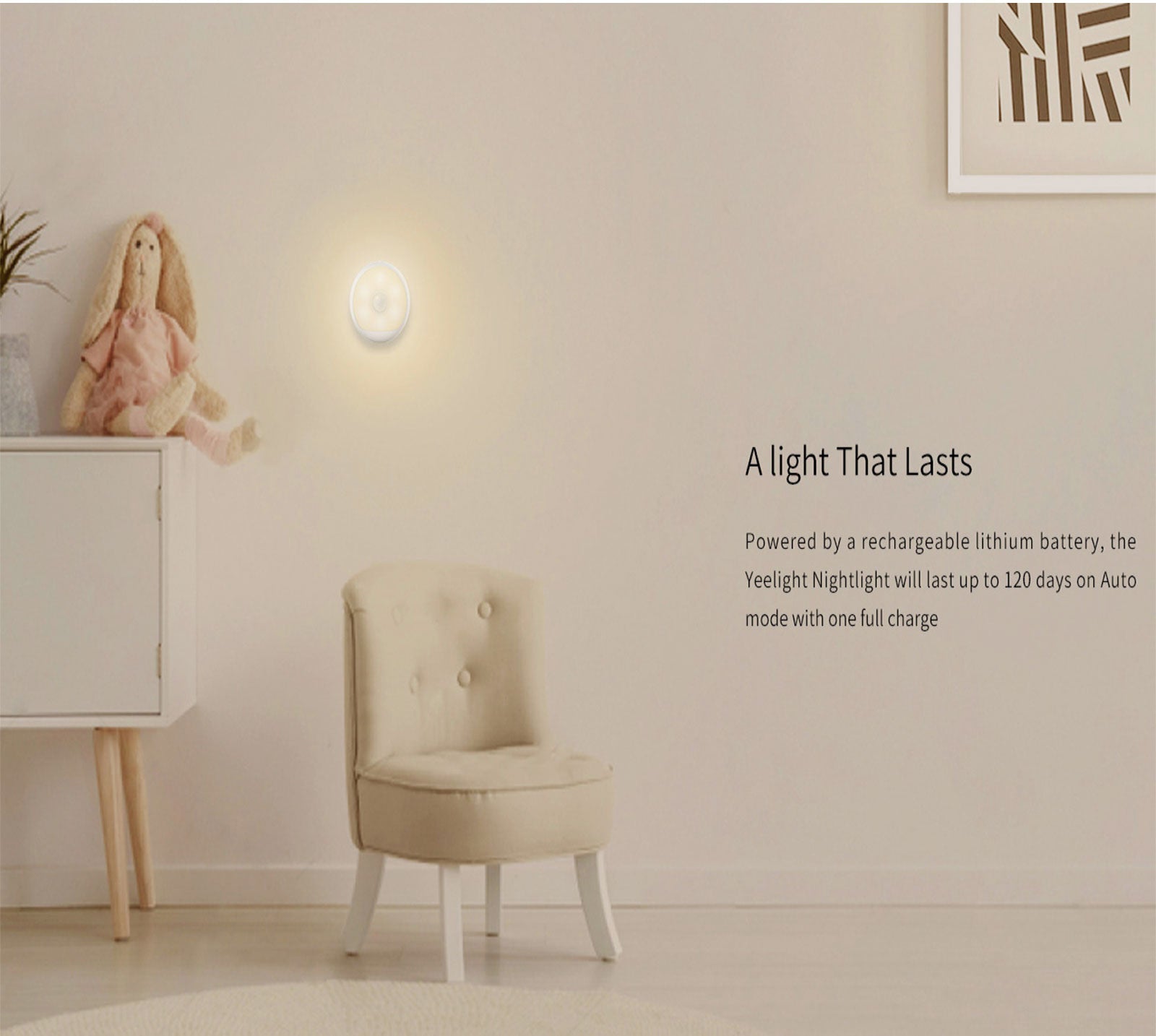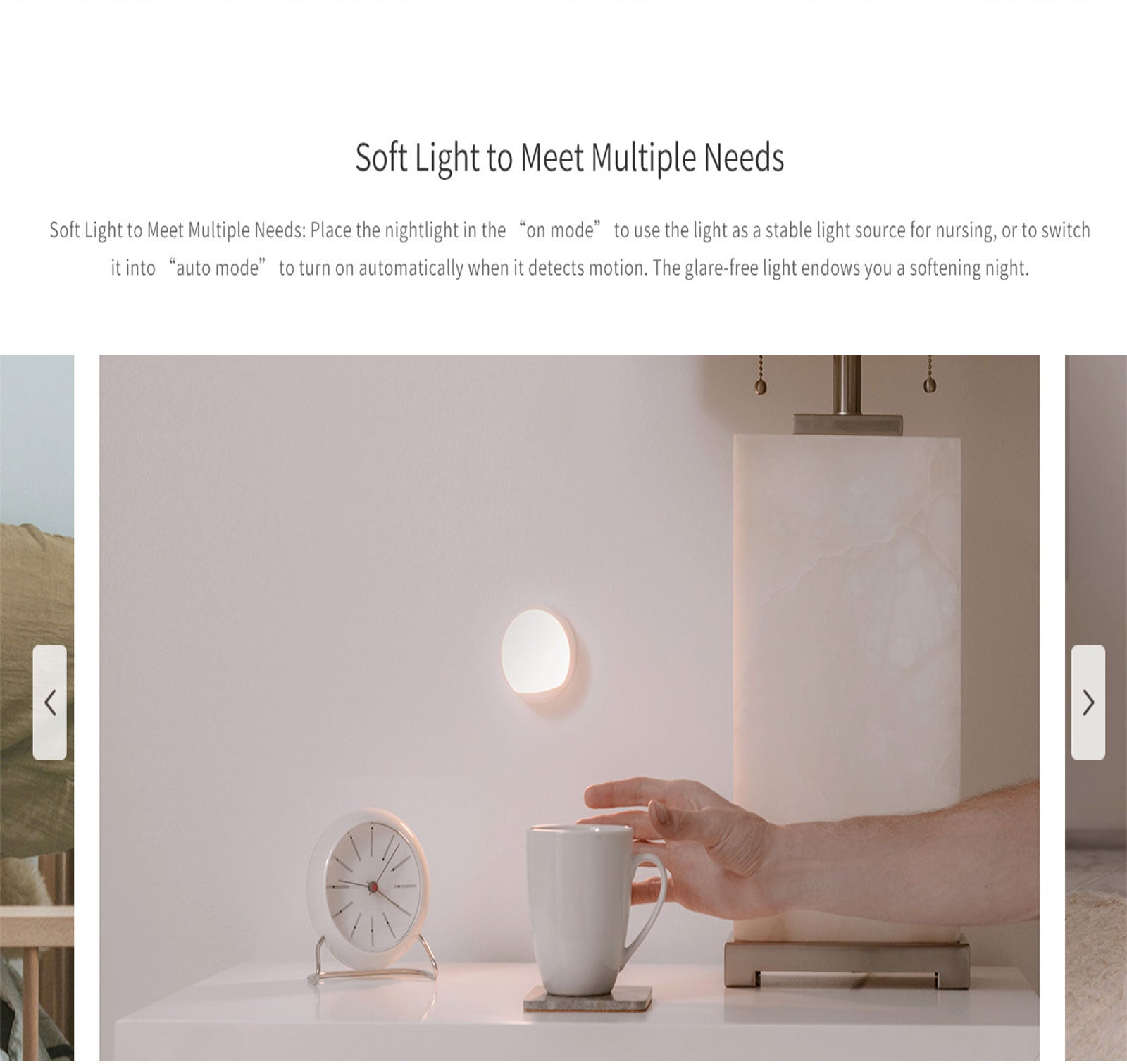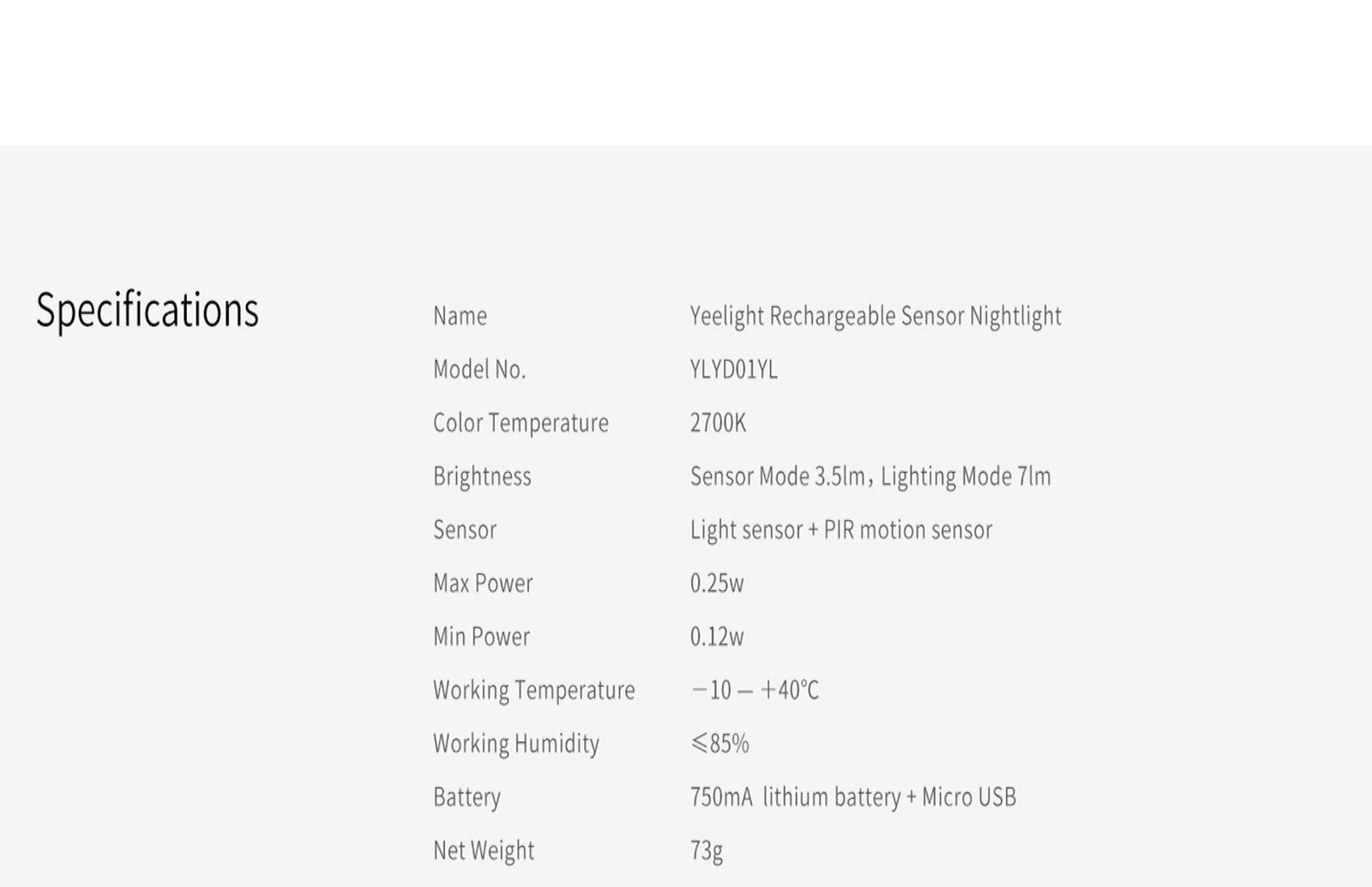 Q:Are these genuine products with good qualities?
A: Yes, all of our products are genuine Products directly from Yeelight.
Q:Does the product have any kinds of warranty?
A: Limited Warranty applied, for more details, check it here: Warranty Policy
Q: How are the shipping rate calculated?
A: The shipping rate is calculated base on the weight of the shipment. It will be automatically calculated when the order is placed. For more details about how it calculates, check it here: Shipping Policy