Yeelight Smart Ceiling light Crystal mini Human Motion Sensor
Spend $100 or more in total for free shipping!
Yeelight Crystal Sensory Light Mini Light
Up at Your Convenience
 Light to Welcome You Home
As an ideal choice to illuminate walkways and patios, the Crystal Mini is perfect to come home to. It is 25cm in diameter and has an exquisite design that is also insect-proof. With built in dual sensors and high color rendering, it will illuminate your home automatically when people pass by.
Dual Sensor Light
No more fumbling for the lights when you come home. The Crystal Mini uses a Fresnel Lens and infrared sensors to automatically turn on when it detects people come by. After 60 seconds, the light will automatically turn off if no motion is detected. The Crystal Mini also uses a light sensor to automatically turn off during the daytime, saving you electricity
60 seconds Automatically turns off after
150 cm Infrared Radius
The detection radius might be affected by temperature, humidity, and other factors
Insect Proof & Easy to clean
Porches and balconies attract many insects during the summer. With an insect-proof design, the Crystal Mini is easy to clean and requires minimal maintenance
High Color Rendering
With a color rendering index value of Ra90, The Crystal Mini captures the true, natural colors of your home. Place it in your walkways to capture the vivid colors of your clothes, furniture and plants.
The value of color rendering index gets more close to 100, the better is the color rendering effect.
Versatile Style
The small and sleek design of the Crystal Mini makes it a versatile asset to your home, as it is compatible with various contemporary styles. The ight is made from environmentally friendly acrylic glass, providing evenly distributed light.
Quality Design
The Crystal Mini is not only aesthetically pleasing, but also safe. The light is professionally wired with a protective Internal wiring splice casing to ensure maximum safety and durability.
Strong frame made from SPCC steel plate backboard
Durable 0. 8mm backboard
Fresnel lense for long range detection
Parameters
Product Name: Yeelight Crystal Sensory Ceiling Light Mini Product Shape: Round
Product Material: SPCC Background board, PMMA lamp cover
Brightness: 670lm
Color Rendering: Ra9o
Sensor Module: Infrared sensor and light sensor
Sensor Duration: 60s
Color: White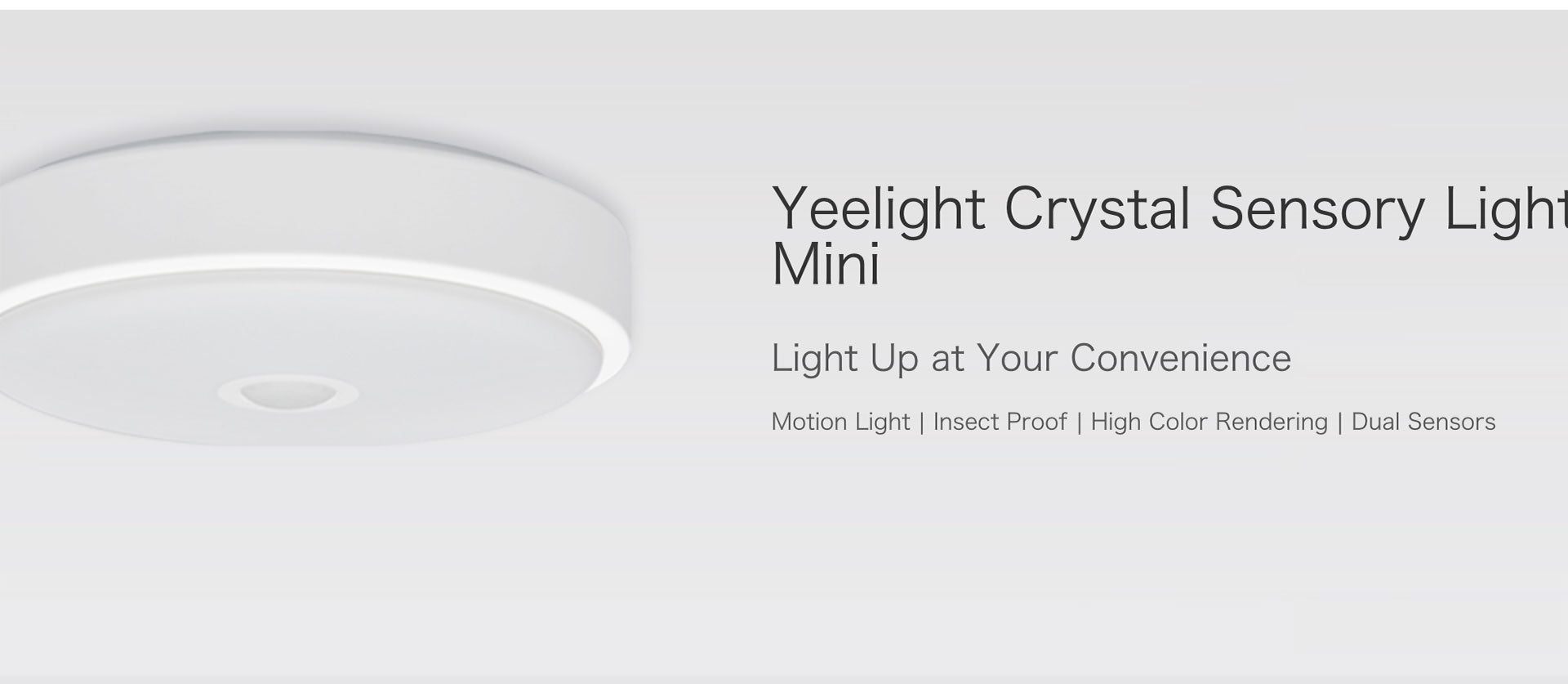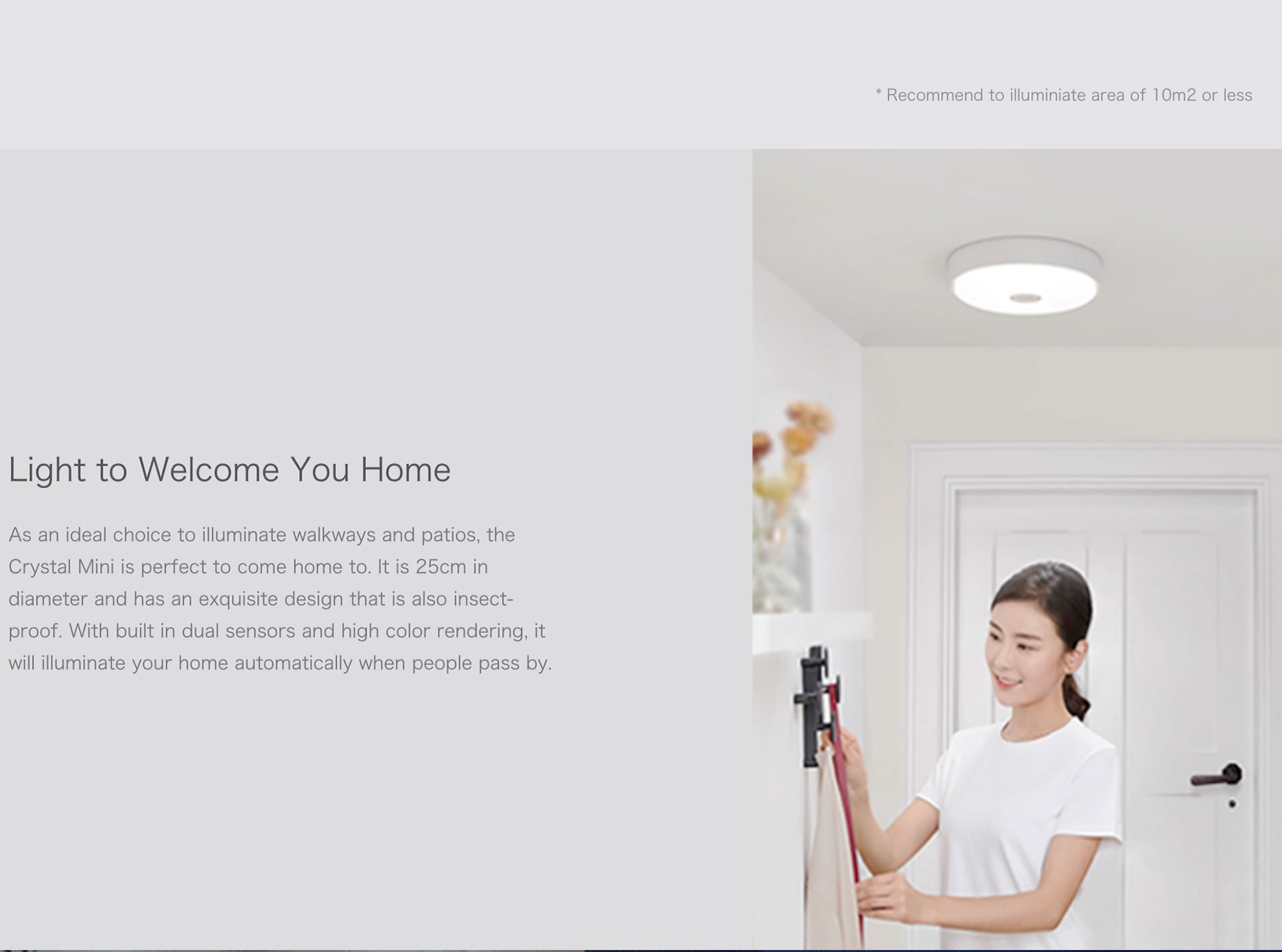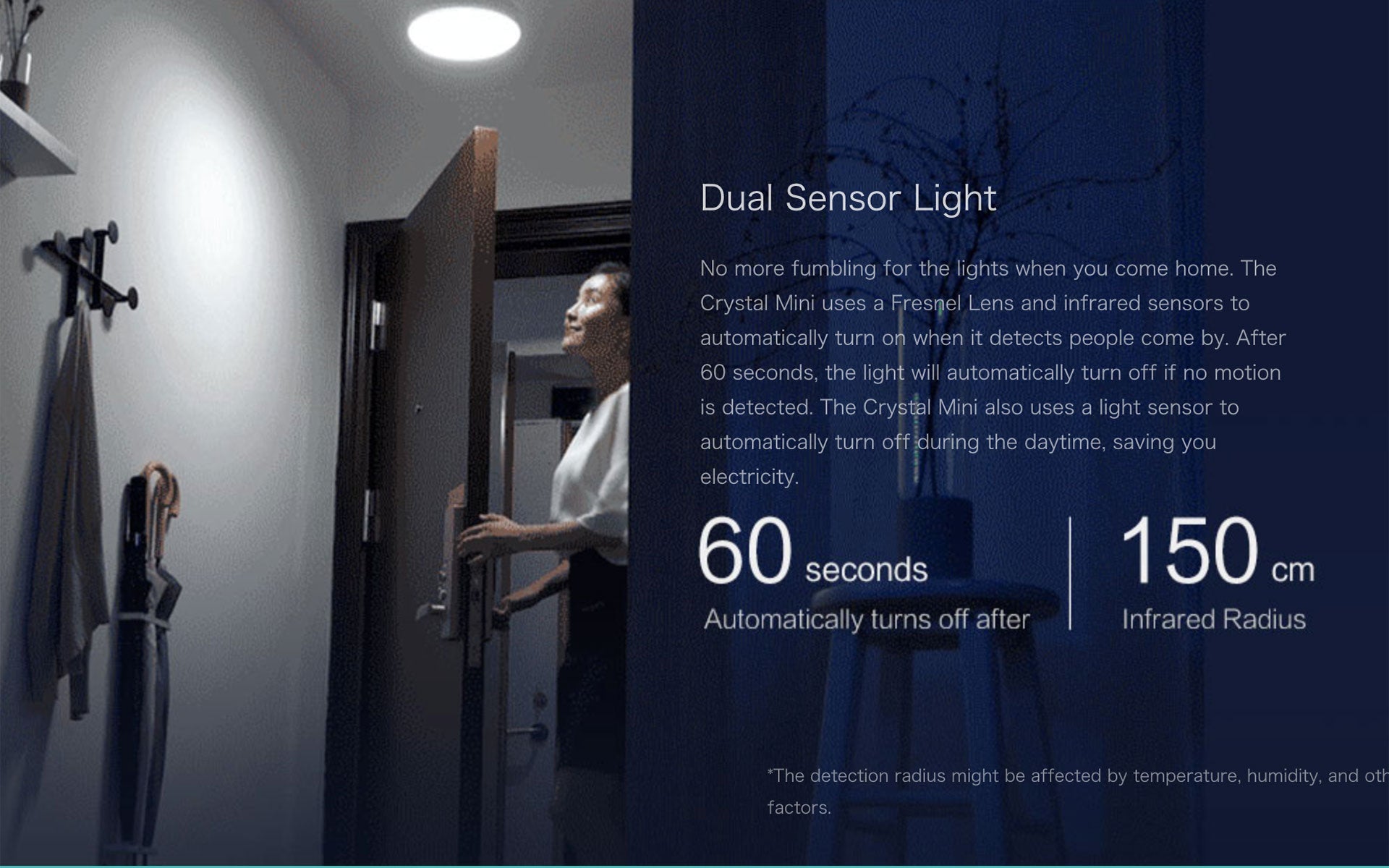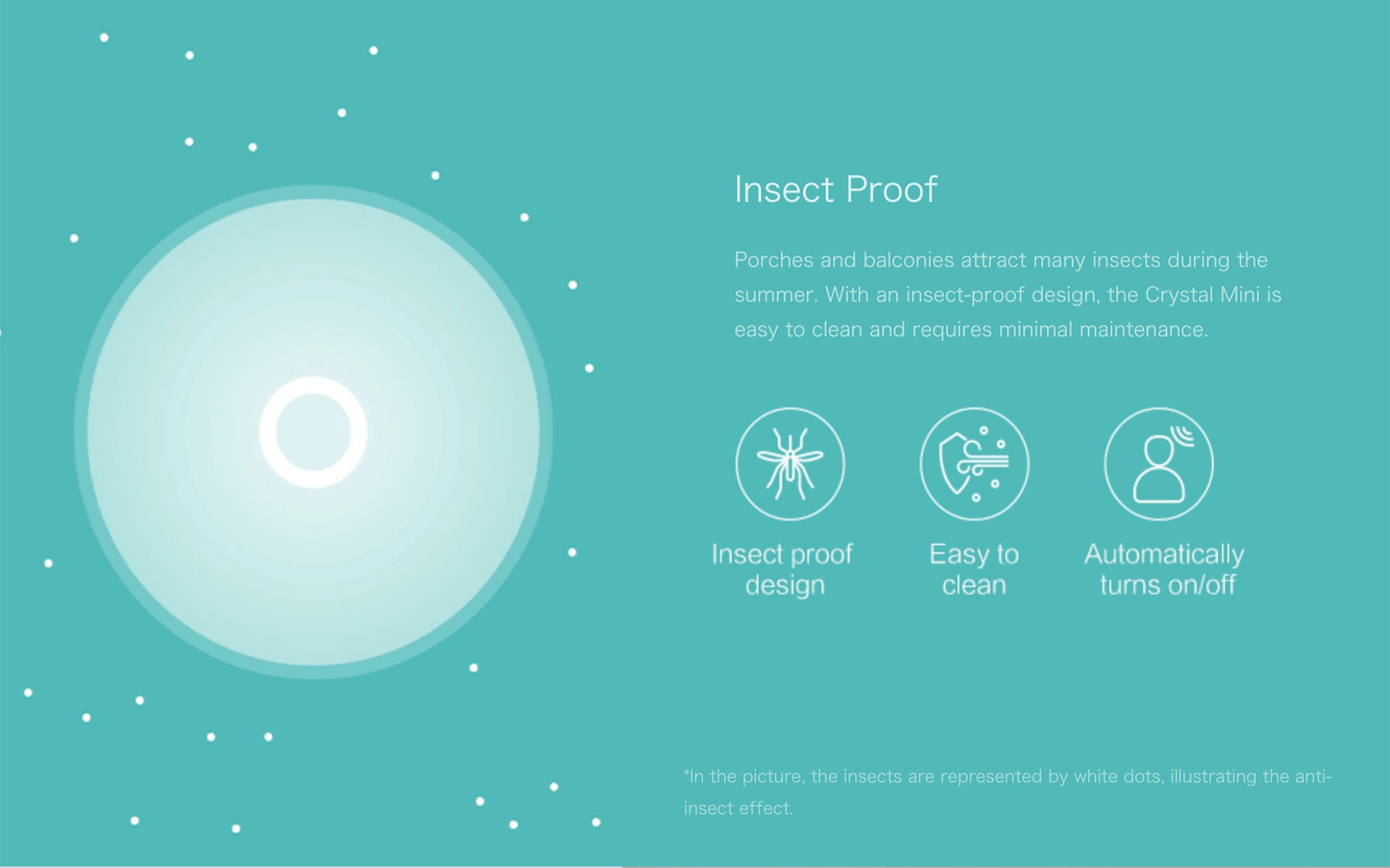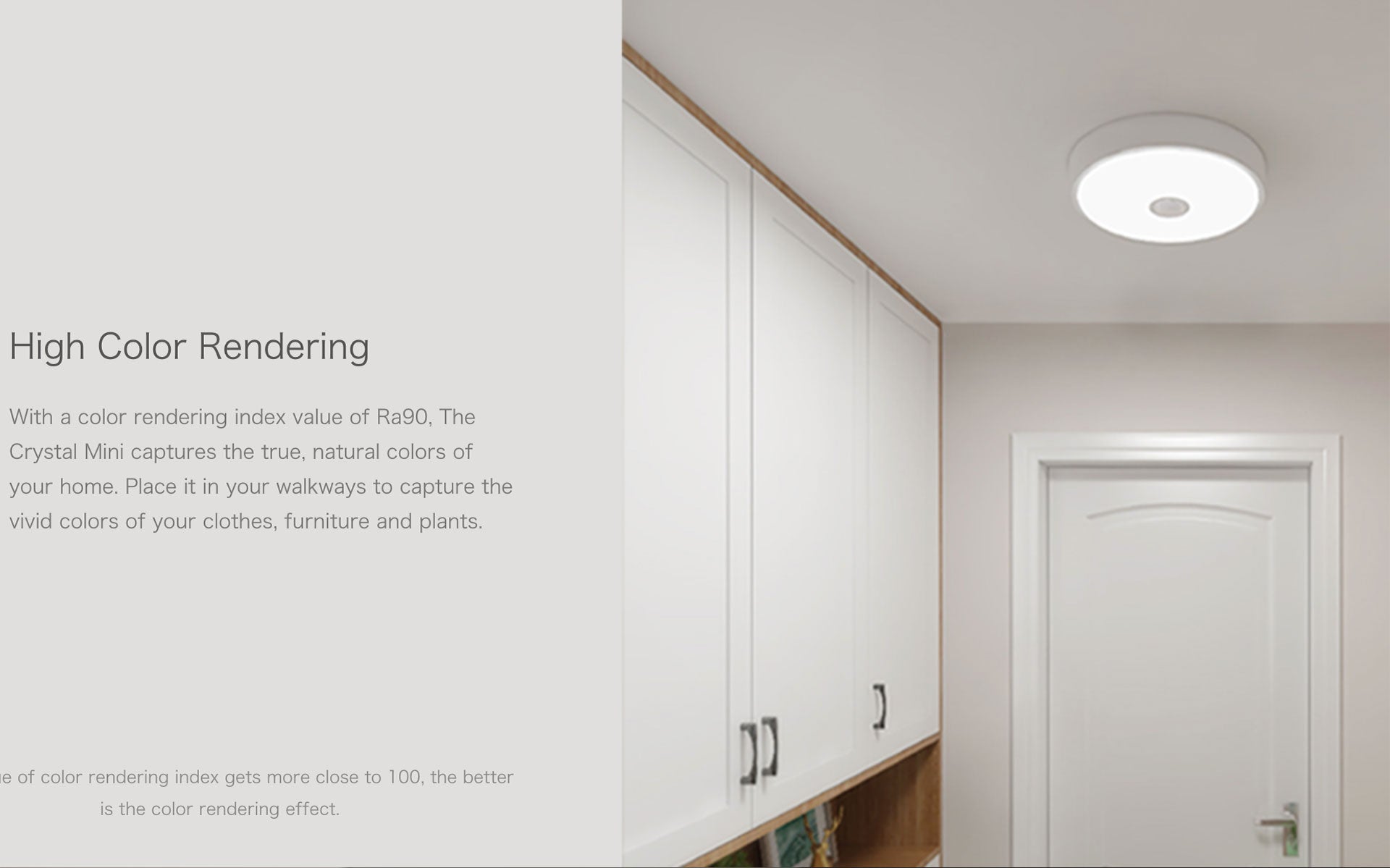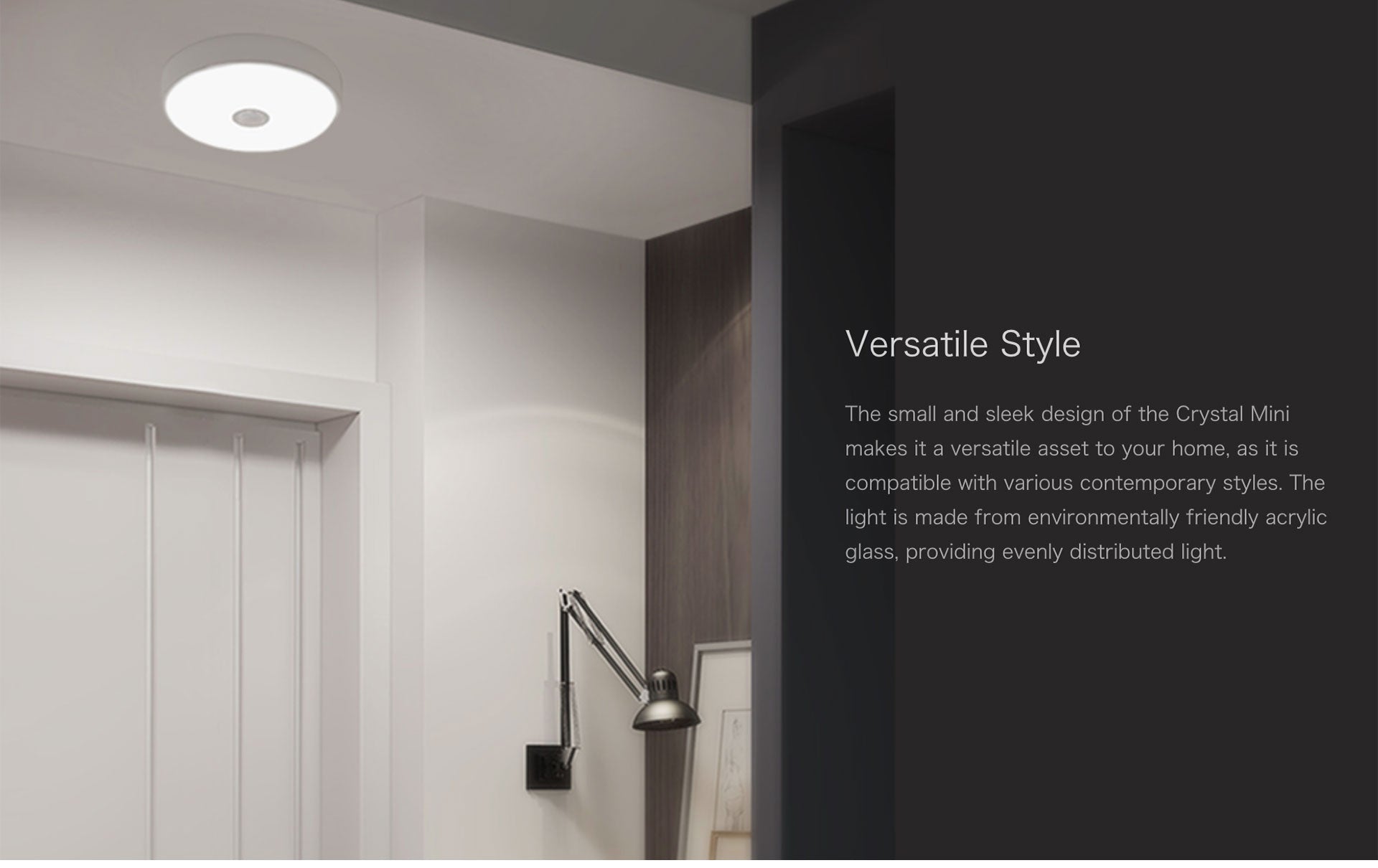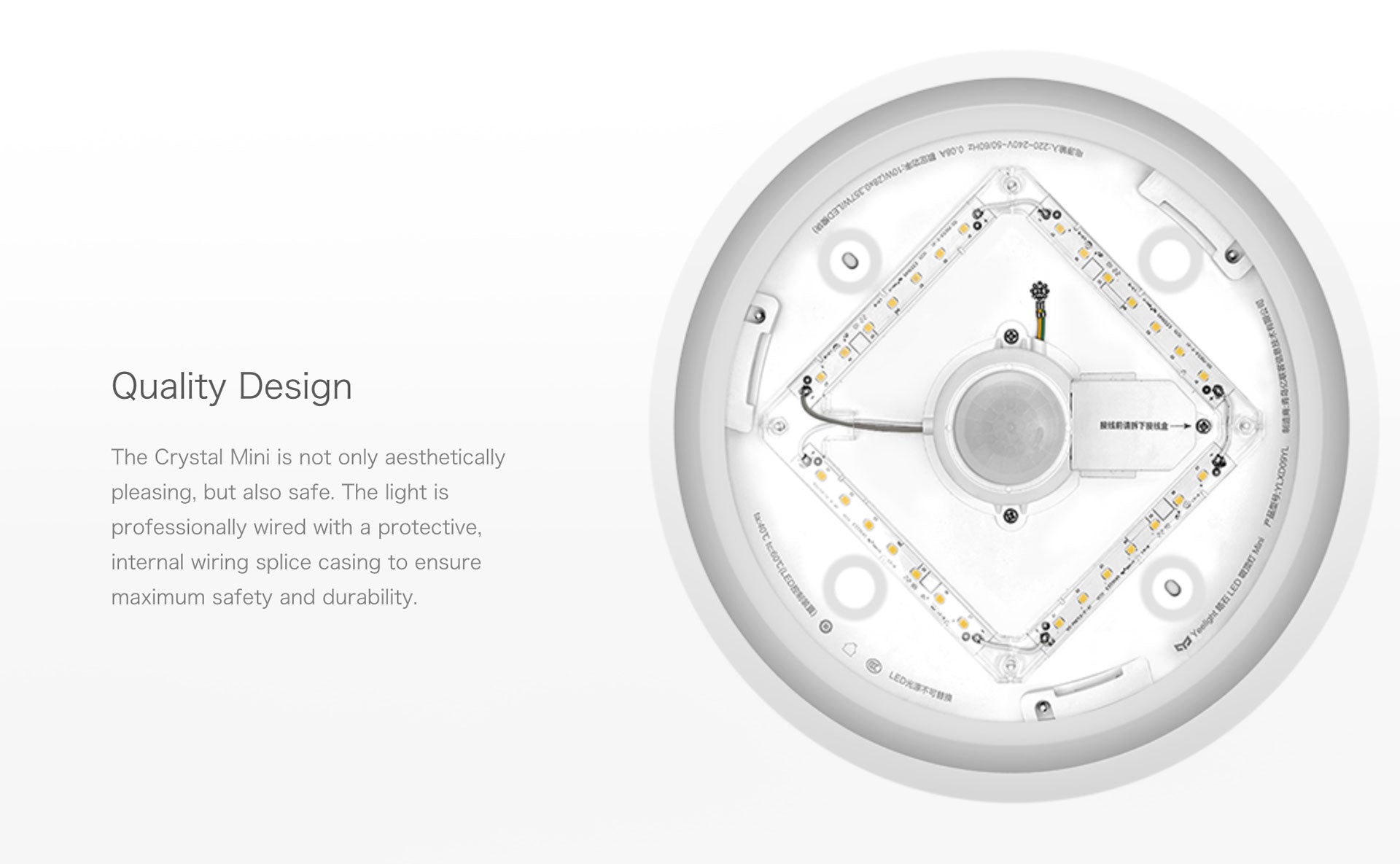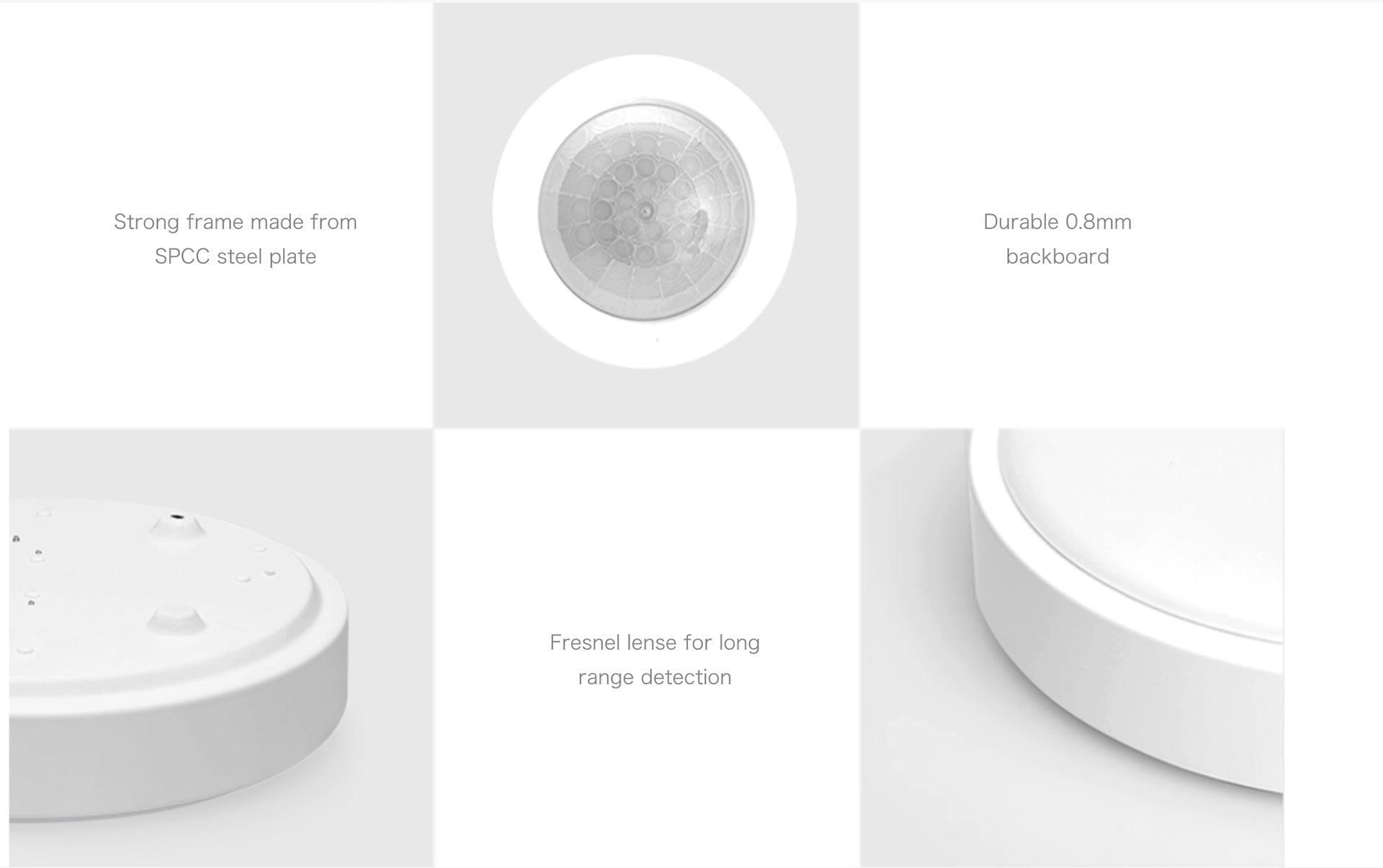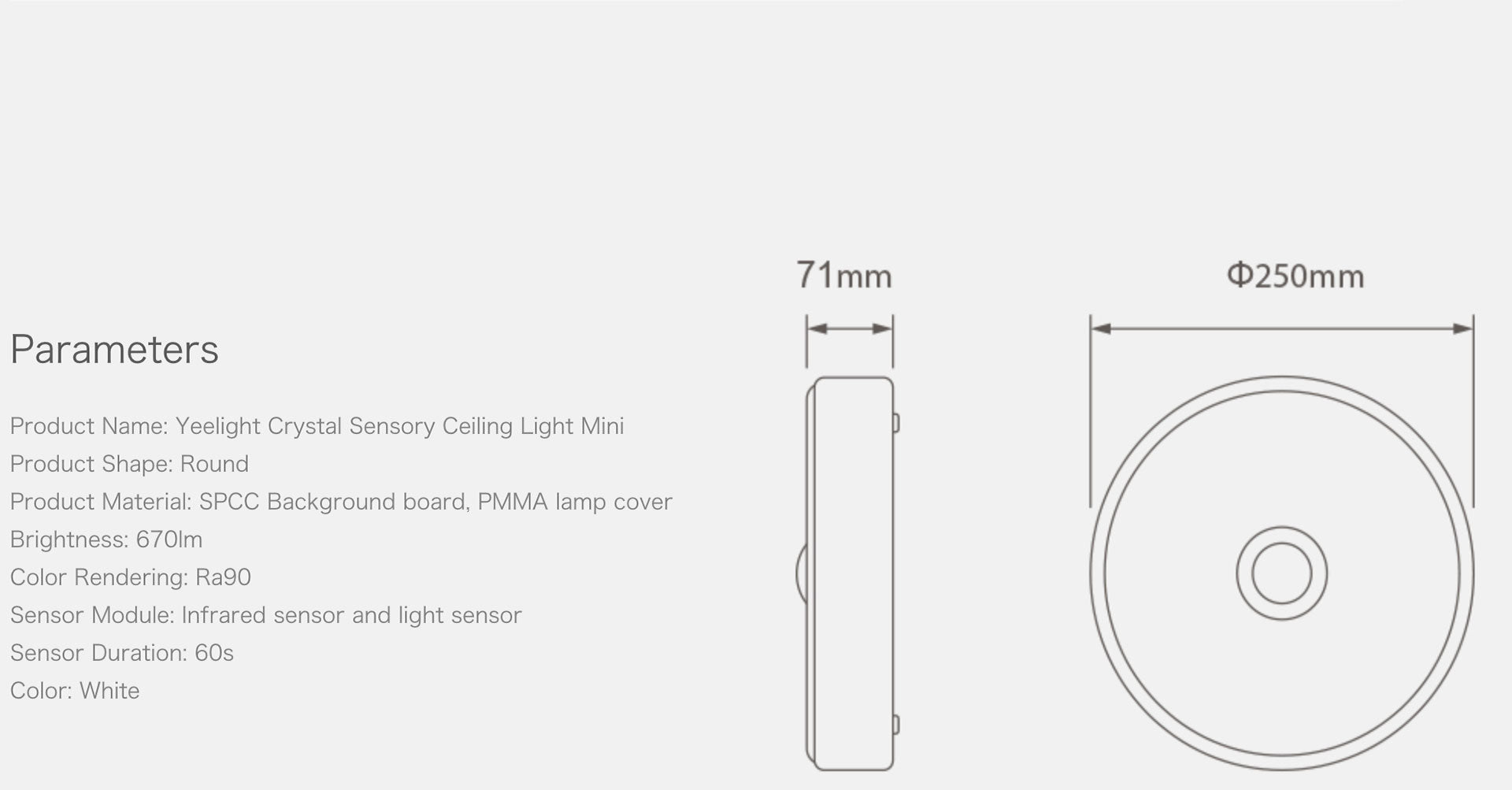 Q:Are these genuine products with good qualities?
A: Yes, all of our products are genuine Products directly from Yeelight.
Q:Does the product have any kinds of warranty?
A: Limited Warranty applied, for more details, check it here: Warranty Policy
Q: How are the shipping rate calculated?
A: The shipping rate is calculated base on the weight of the shipment. It will be automatically calculated when the order is placed. For more details about how it calculates, check it here: Shipping Policy