Description
Description
* ONE-KEY CONTROL: You can switch the lightstrip on or off by pushing the button, or change the color by pressing and holding on to the button attached to the light strip. Pressing and holding for long will activate the breathing effect. 
* COLORS-CHANGING: It have 16 millions versatile colors optional, Combine your favorite music with family lighting, feel the rhythm of light, allow you dance with light and music. (Download YEELIGHT app); Brightness dimming, comfort dimming brightness from 0-100%.
*COLORS CUSTOMISATION: Customize your own lighting scenes in the App, which provides up to 100 adjustable lighting effects. Each strip features a unique rainbow display. You can also customize it to activate the breathing effect!
* SWITCH LIGHTING FROM PRESET SCENES: From blue to orange, night light to high brightness, just use preseted scenes in YEELIGHT App. It provides you a fast way to get the color you like, and also you can put one into your favorites.
*IMMERSIVE GAME EXPERIENCE: The LED Light Strip Pro is readily compatible with popular gaming platforms such as Razer Chroma™ RGB* and Overworlf. Connect the LED Strip Pro with Razer peripherals and see your lights react to game* events in real-time!
* EXTENDABLE: Extend your Lightstrip Pro up to 33 feet long. The extension strap needs to be purchased separately.【 Maximum extension of 10 meters 】
*Compatible with Apple Homekit, Google, Alexa and many more!
Specifications
Model: YLDD005

Lightstrip: 16x7mm

Connector: 22x10mm
Driver: 132x54x35mm

Wirelength: 20cm

Material: PVC

Connection: L / N wires

Luminous flux: 200lm

Rated power: 120W max

Rated input: 200-240V

Dual-chip Three-way Dimming System:

Color temperature range: 2700K - 6500K

Brightness range: 0.1Lm to 1500lm

Connectivity: WiFi

Support system: iOS 8.0 and later, Android 4.4 and later

Box content
2m Lightstrip x 1
User Manual x 1
Controller x 1
Power Adaptor x 1
Power Adaptor Plugs x 2

ℹ️ Min. 2m extension
ℹ️ Extendable up to 100m
ℹ️ Adaptor Driver needed for every 30m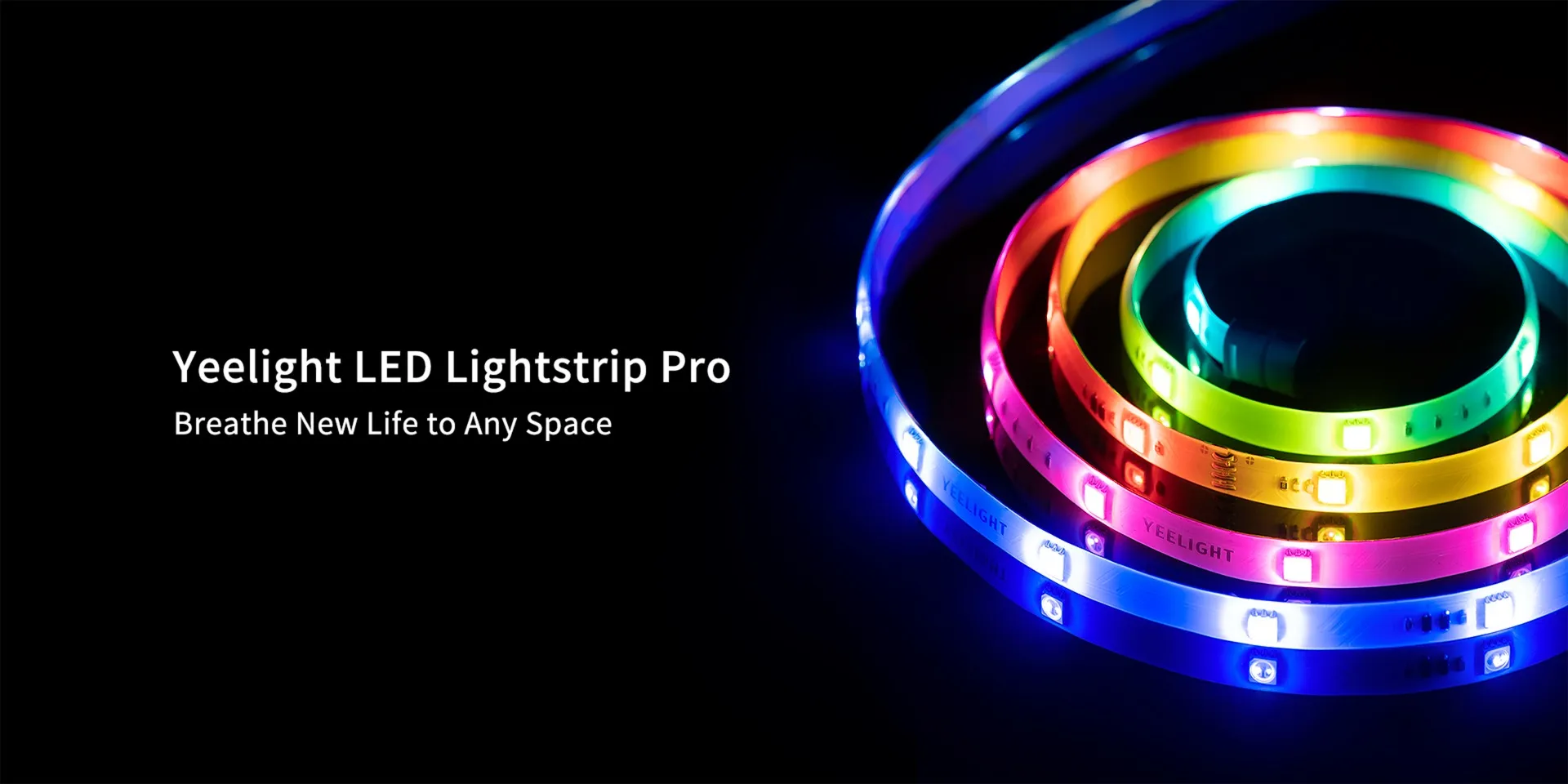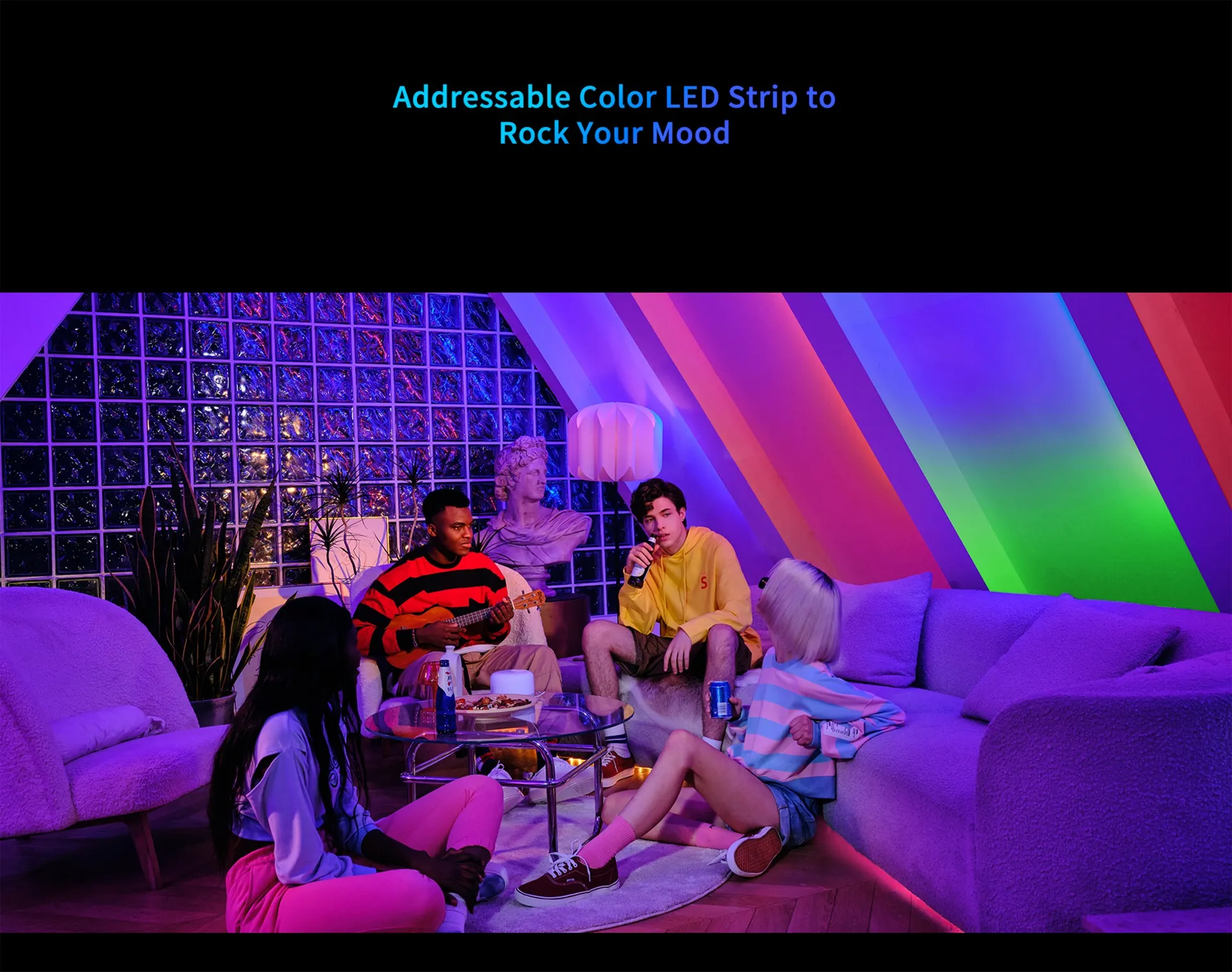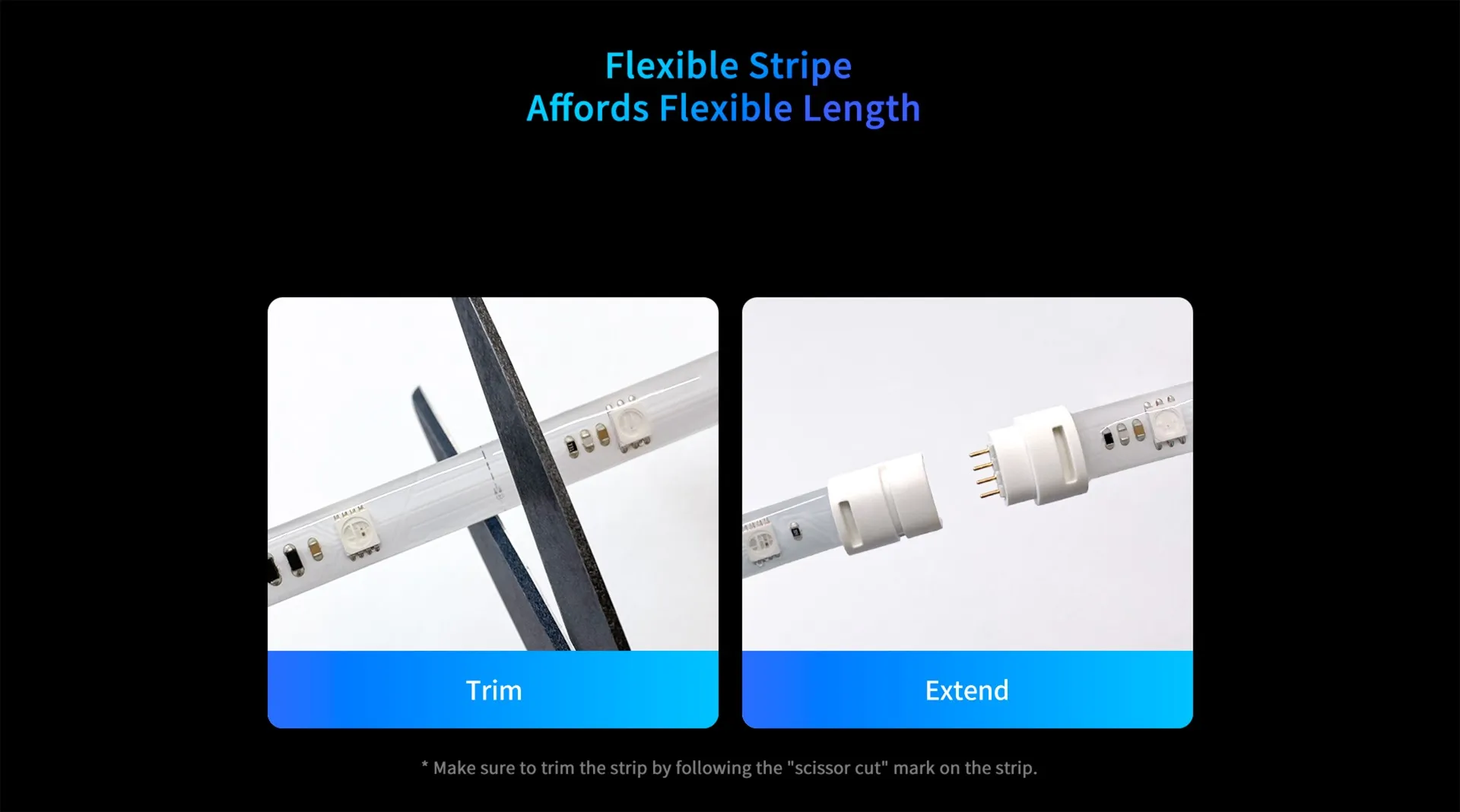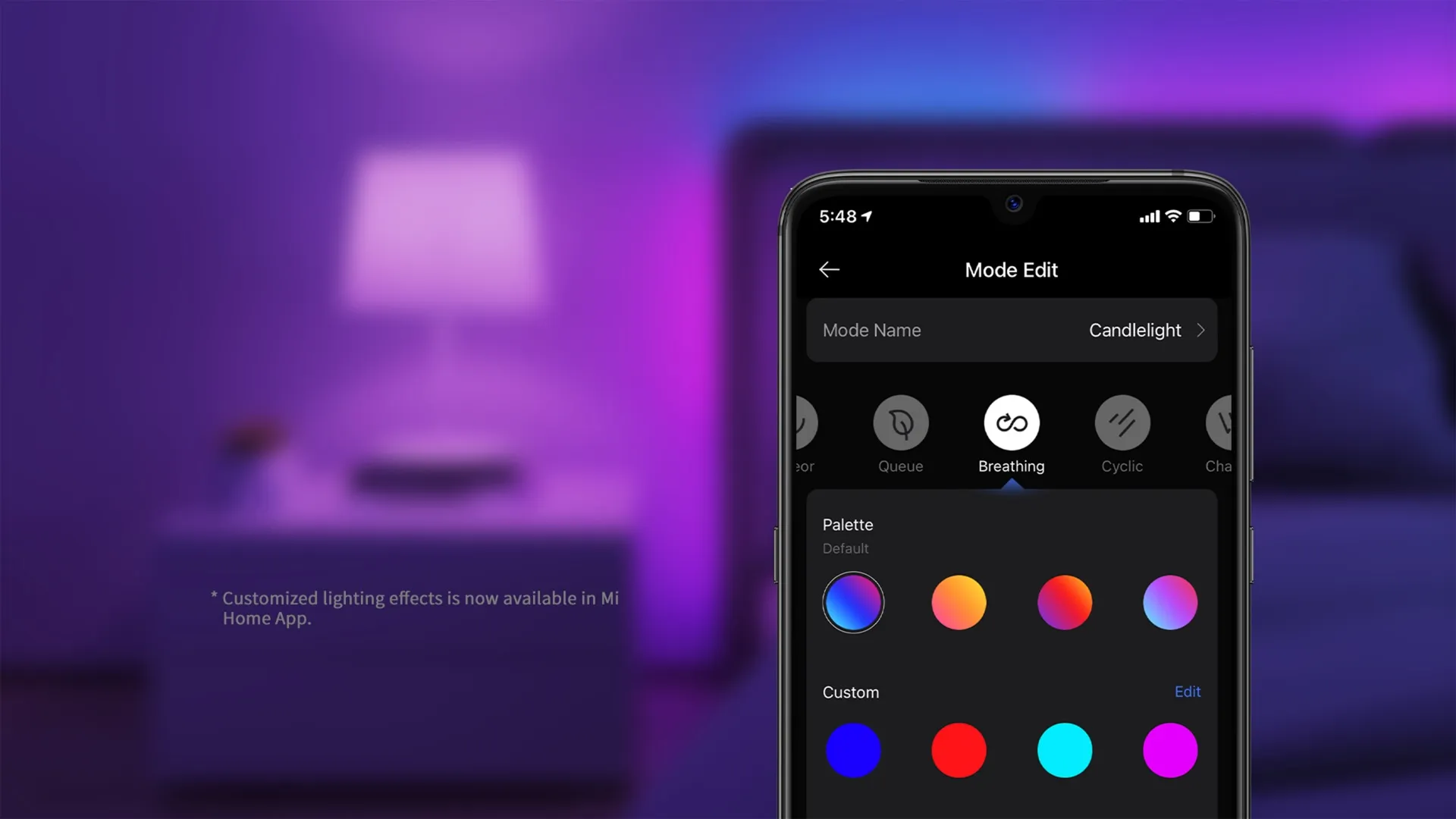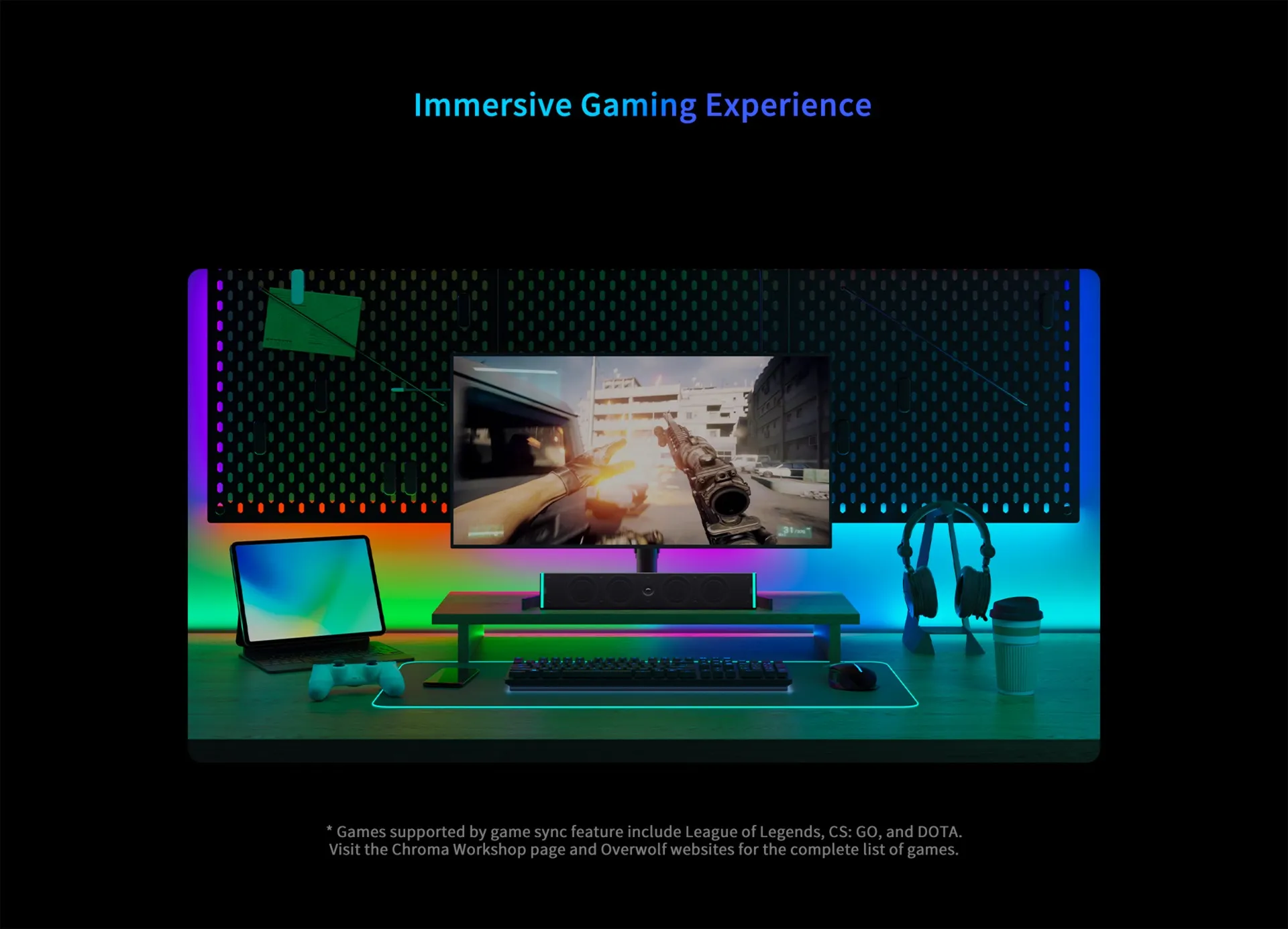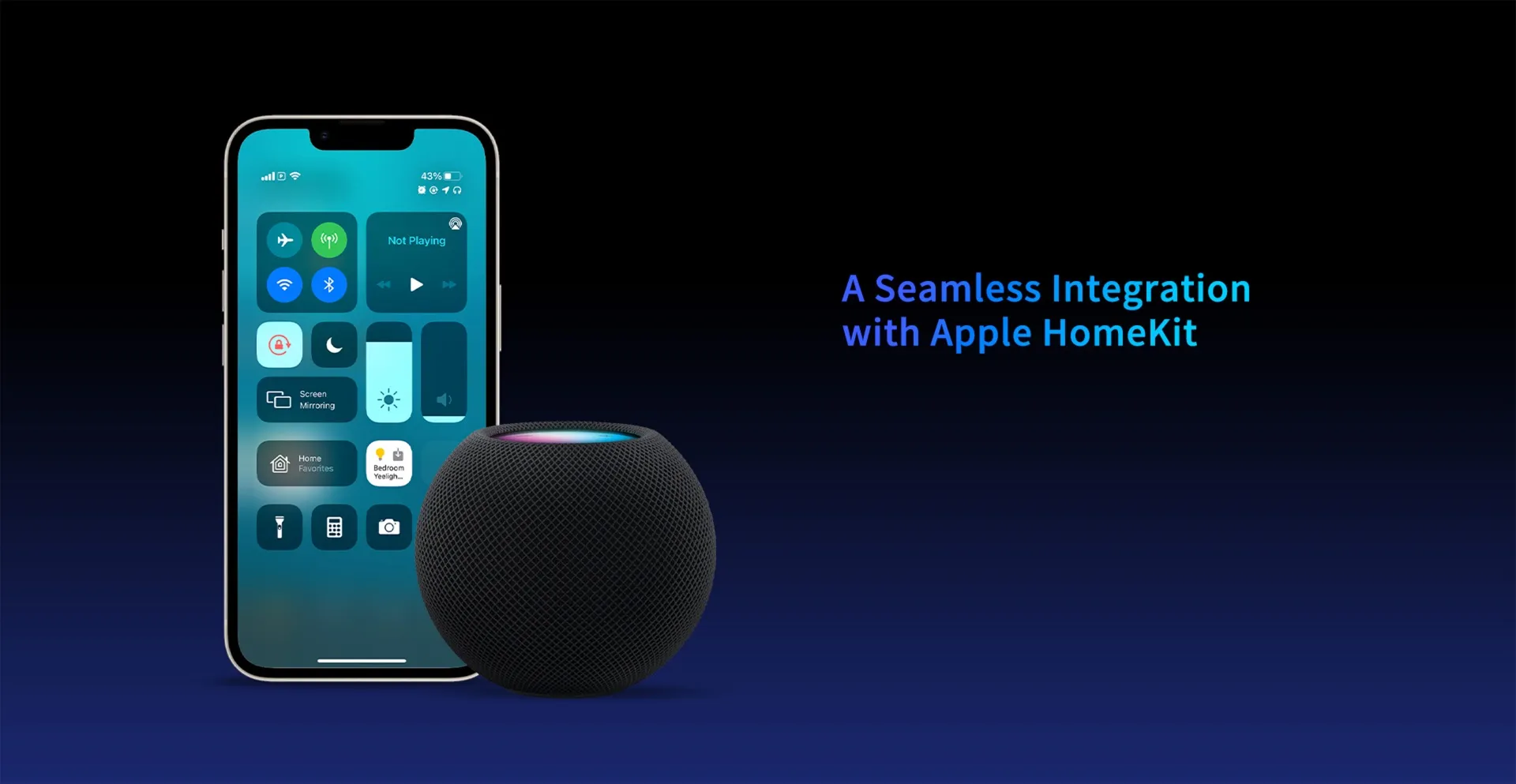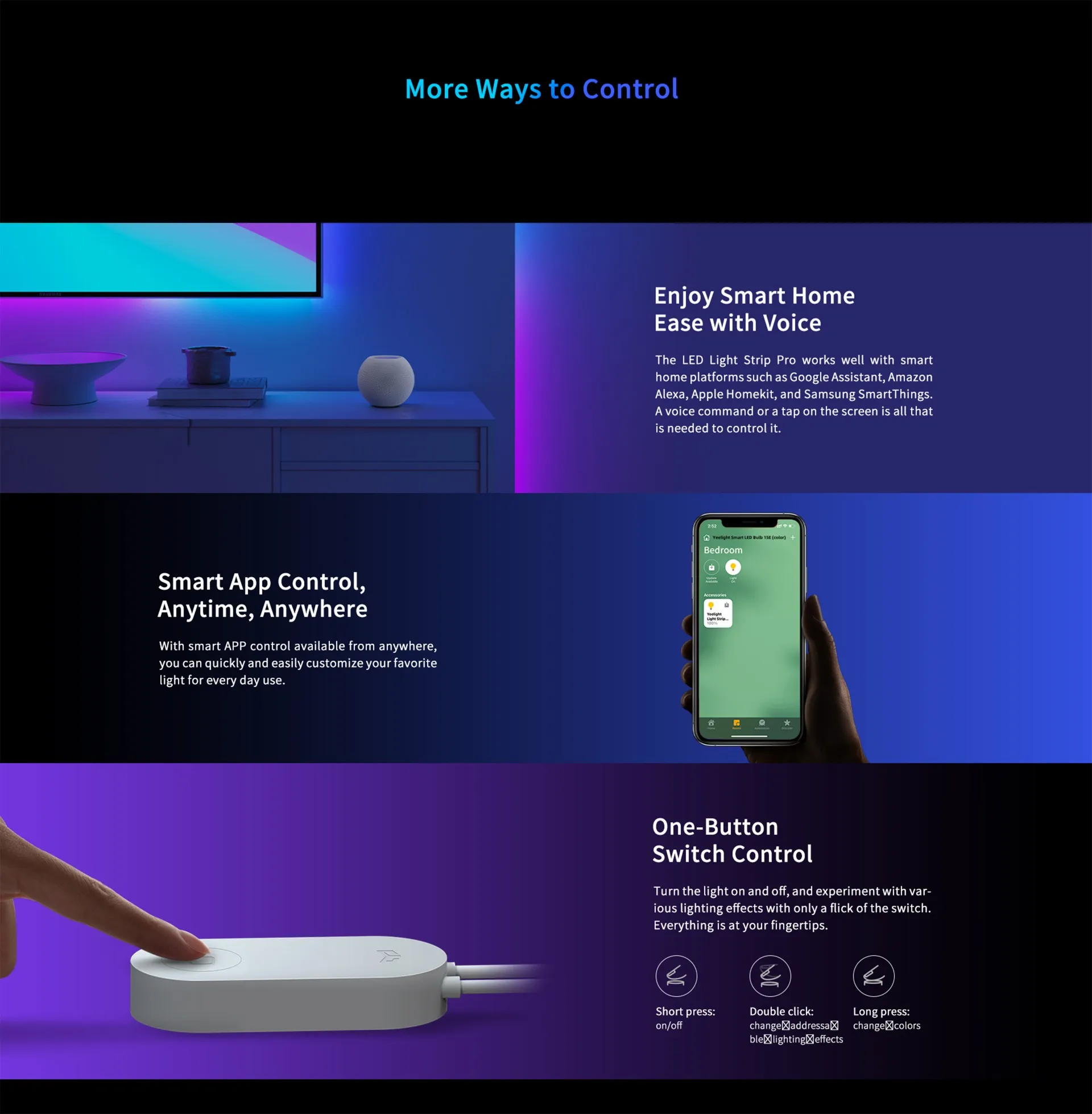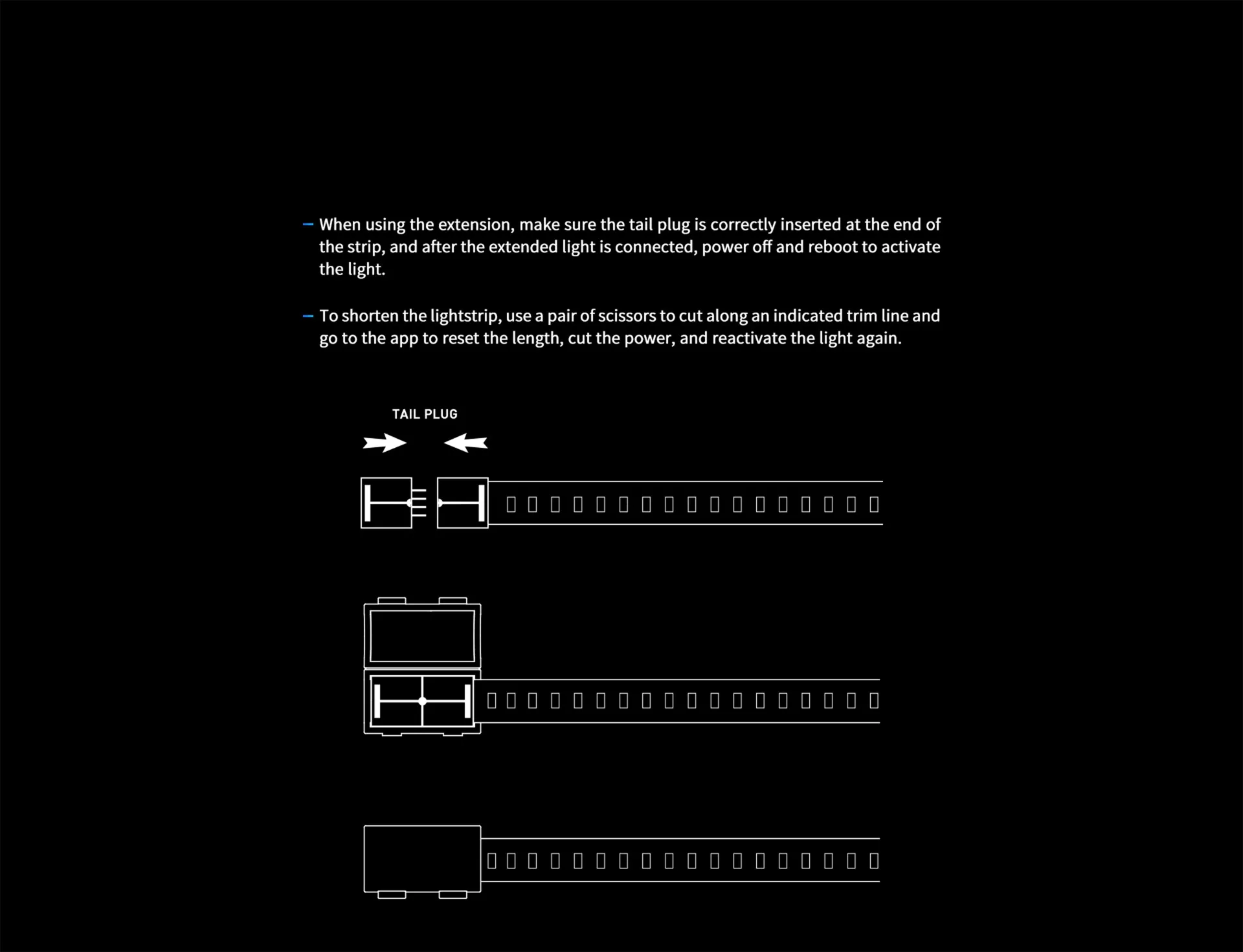 Yeelight Lightstrip Pro (Fluid Color)
$111.99