Yeelight Smart Dimmer SwitchIntelligent adjustment Off light still work  
5 in 1 control Smart switch For Xiaomi Smart Home Kit
Spend $100 or more in total for free shipping!
Specification:
Product model: YLKG07YL
Wireless link: BLE4.2
Working temperature: -10~+40°C
Working humidity: 0%-85%RH
Product size: 86*86*44.5mm
 
Feature:

Compatible with Yeelight smart ceiling light:
The Yeelight smart dimmer switch solves the problem that the wall switch cannot be intelligently controlled after the power is turned off.
 
Yeelight smart dimmer switch work with:
Yeelight Smart LED Ceiling Light, Yeelight (450/480/650mm) LED Ceiling Light, Yeelight HAOSHI Ceiling Light, Yeelight Smart LED Chandelier. There will be more product support controls in the future.
 
bluetooth remote control:
Yeelight smart dimmer switch, using bluetooth remote control technology, does not directly cut off the power supply, enabling the smart ceiling light to continue online. Voice & App real-time control.
 
Single fire line installation, directly replaces the ordinary type:
The 86 type of wall switch can be directly replaced. Please install and debug according to the electrical code and product manual.
 
With a power switch on the bottom:
The power switch can quickly restart the device to solve the problem that the luminaire cannot be controlled due to abnormality.
 
How to use:
Connect the cable to the switch box and connect to the Mi home APP to remote control smart light fixture
 
Package included:
1*Xiaomi Yeelight smart dimmer switch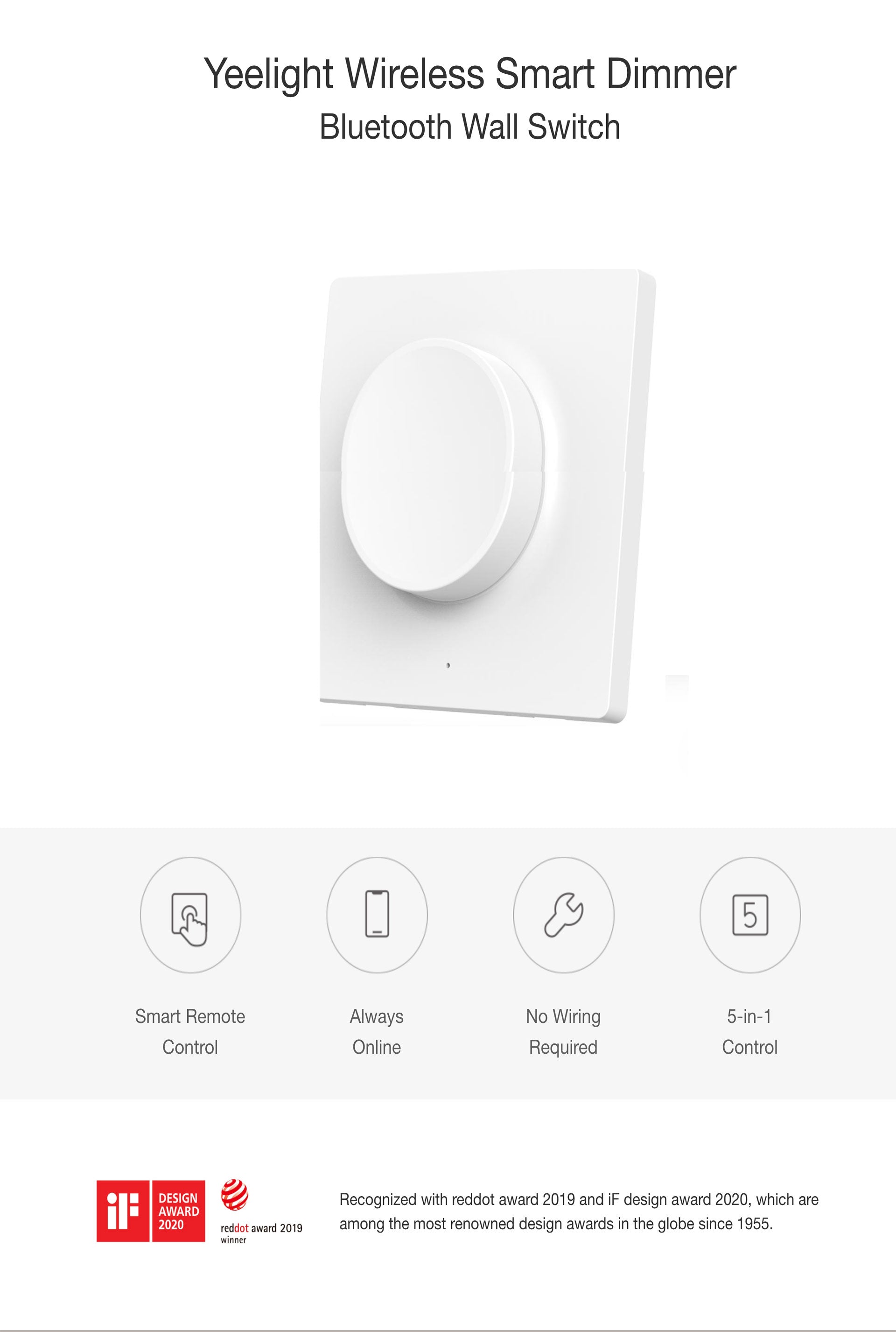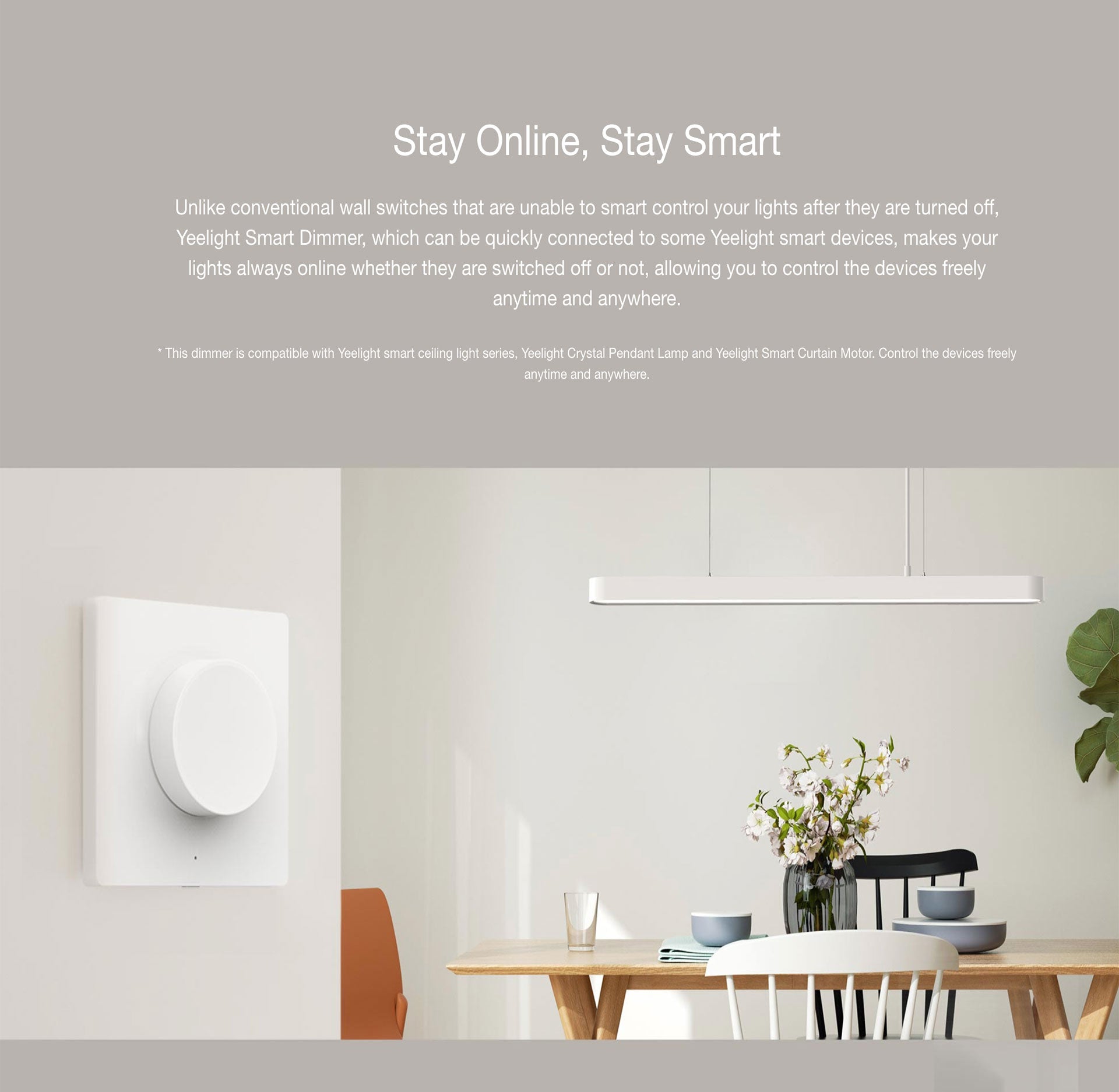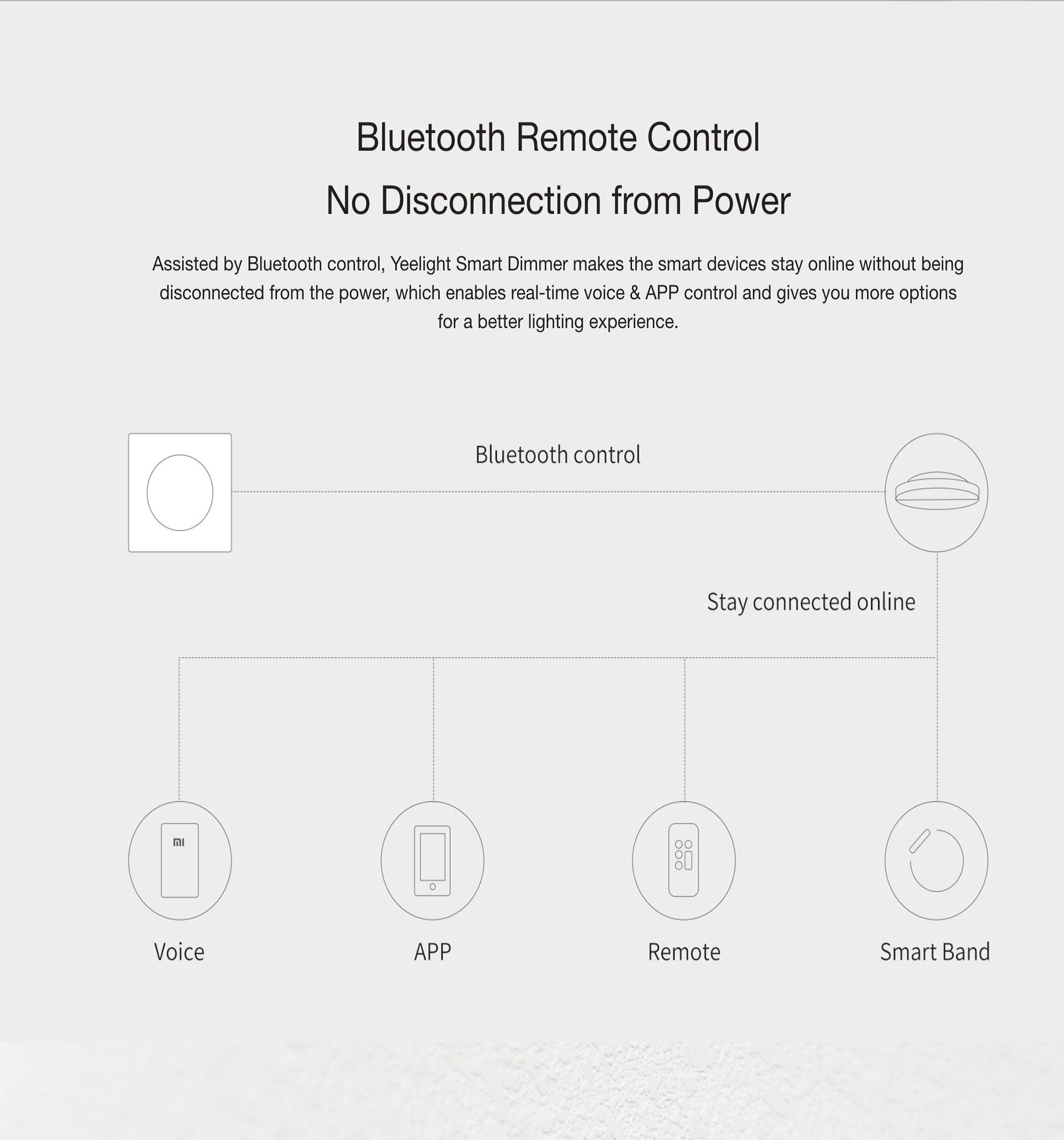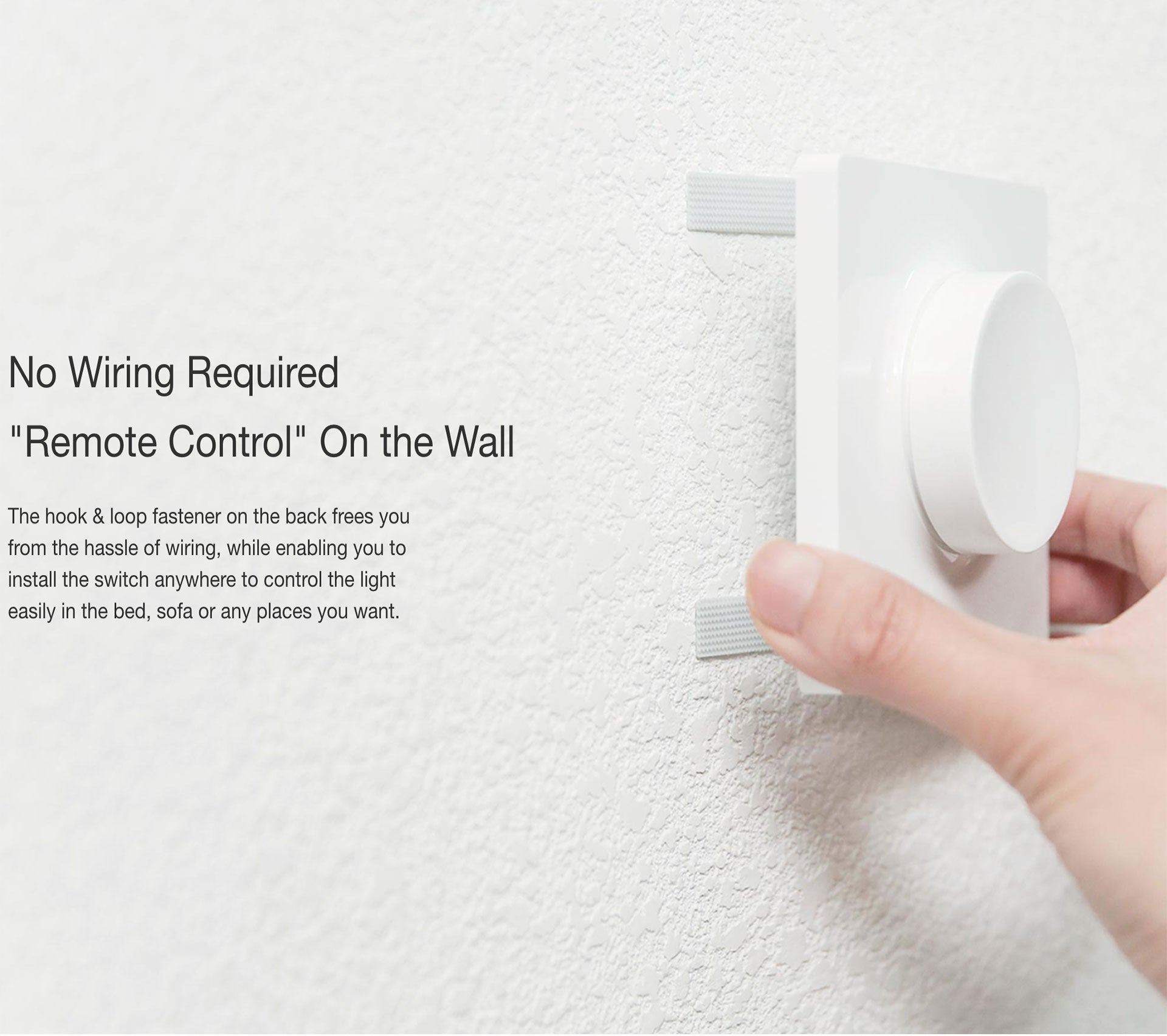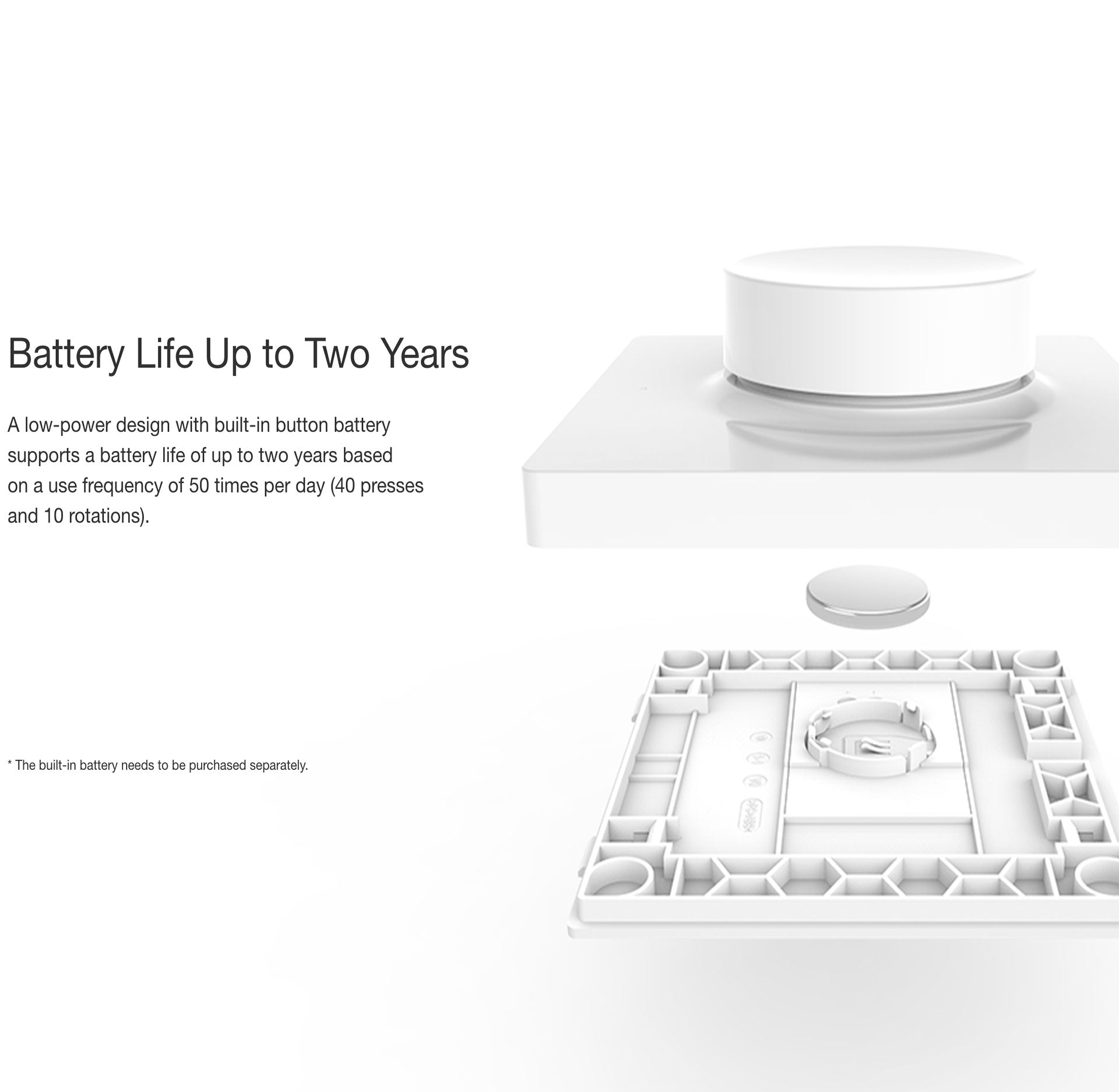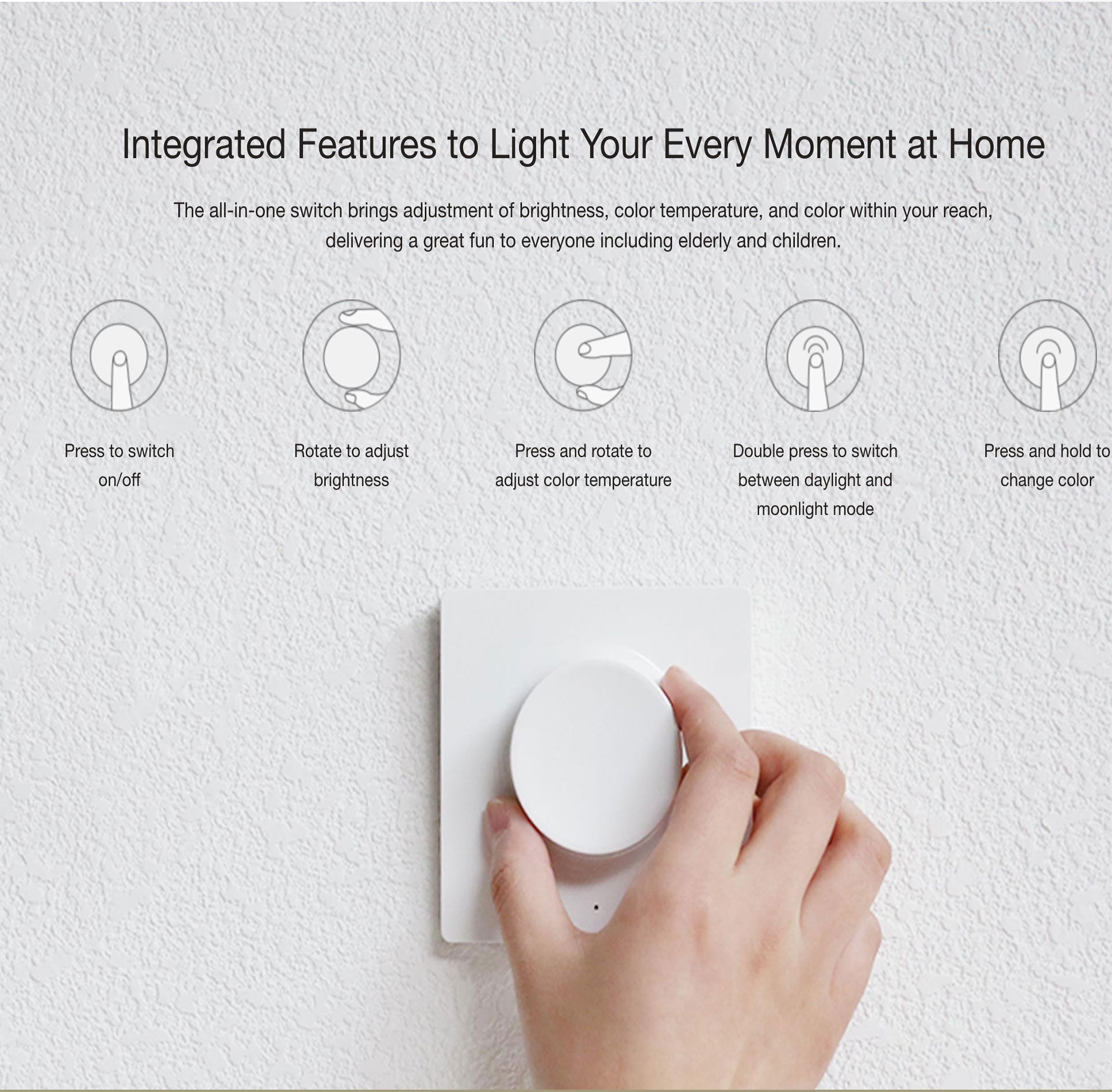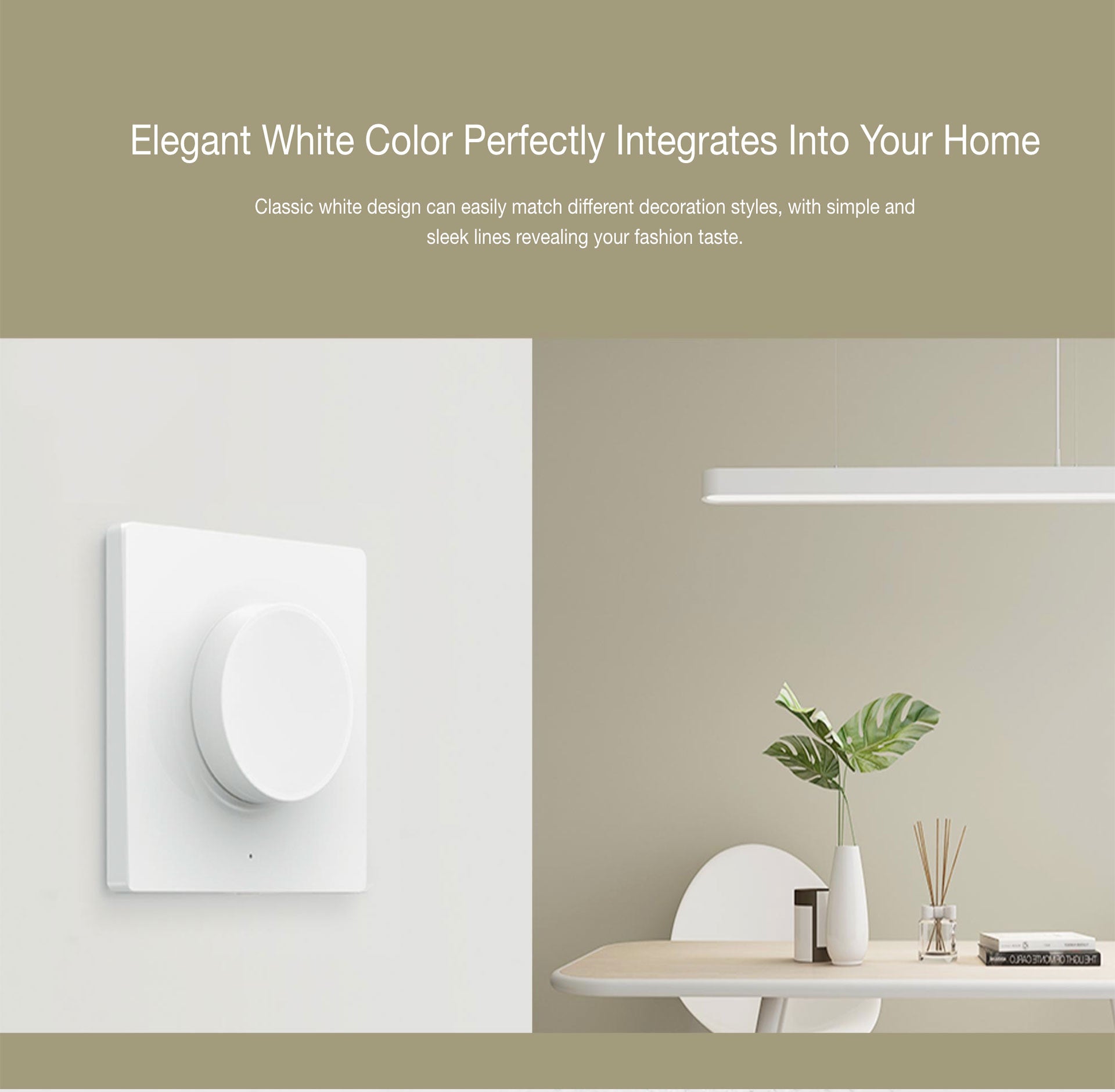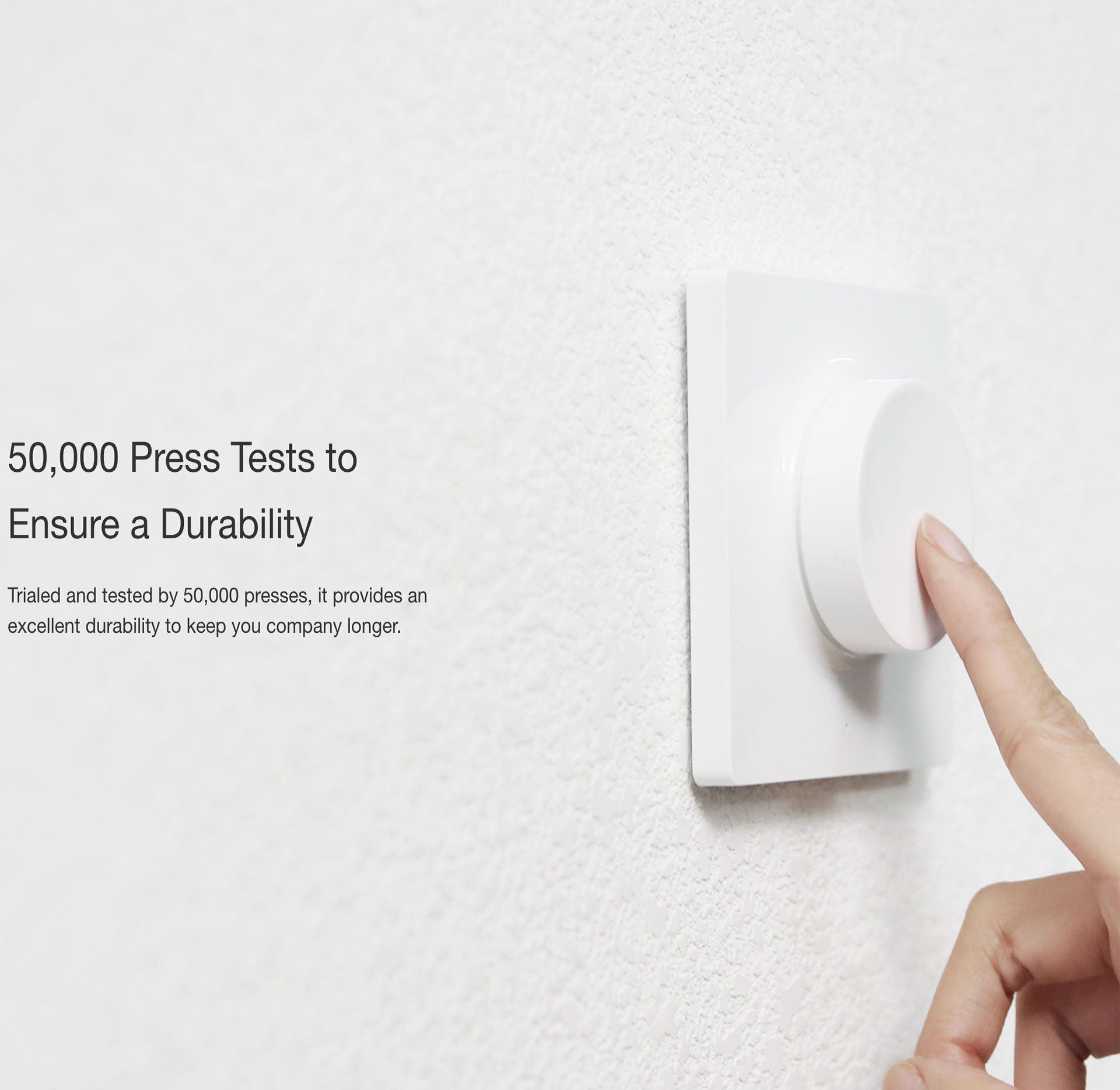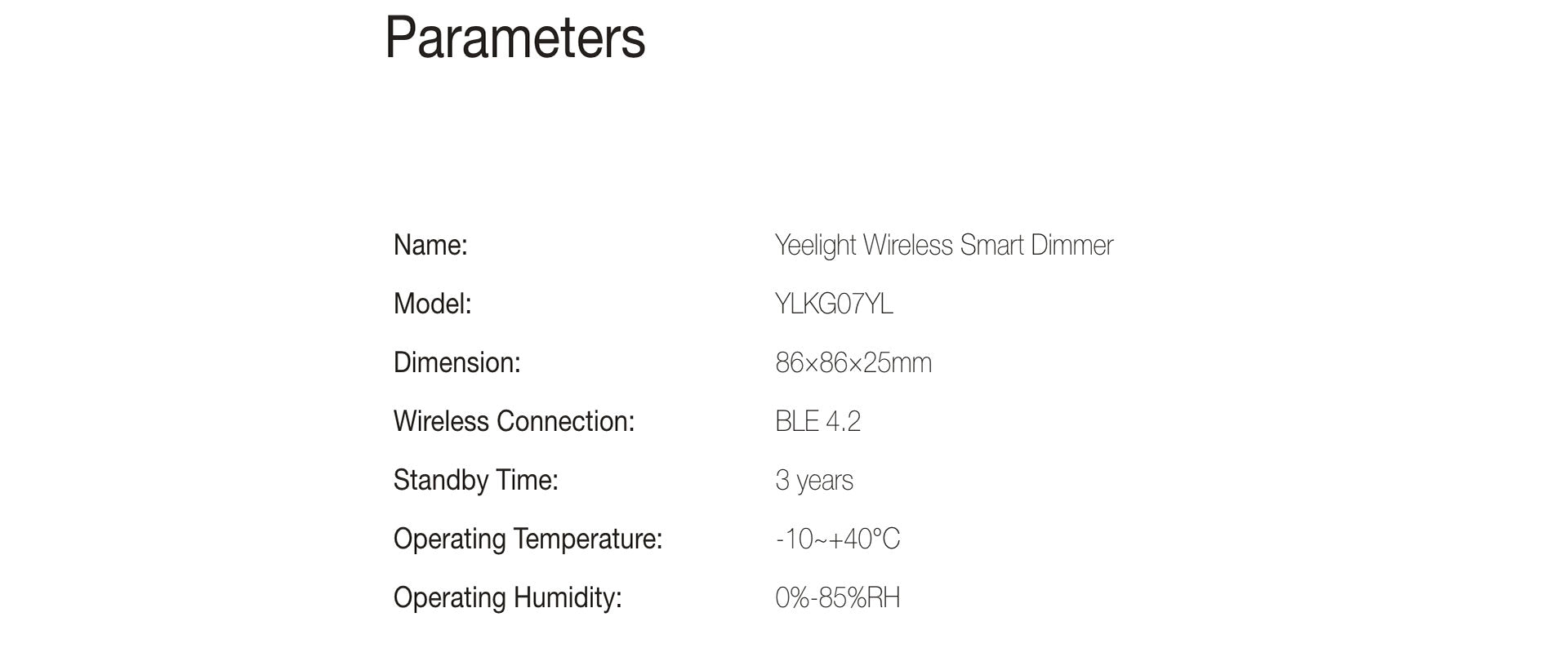 Q:Are these genuine products with good qualities?
A: Yes, all of our products are genuine Products directly from Yeelight.
Q:Does the product have any kinds of warranty?
A: Limited Warranty applied, for more details, check it here: Warranty Policy
Q: How are the shipping rate calculated?
A: The shipping rate is calculated base on the weight of the shipment. It will be automatically calculated when the order is placed. For more details about how it calculates, check it here: Shipping Policy